Terms and conditions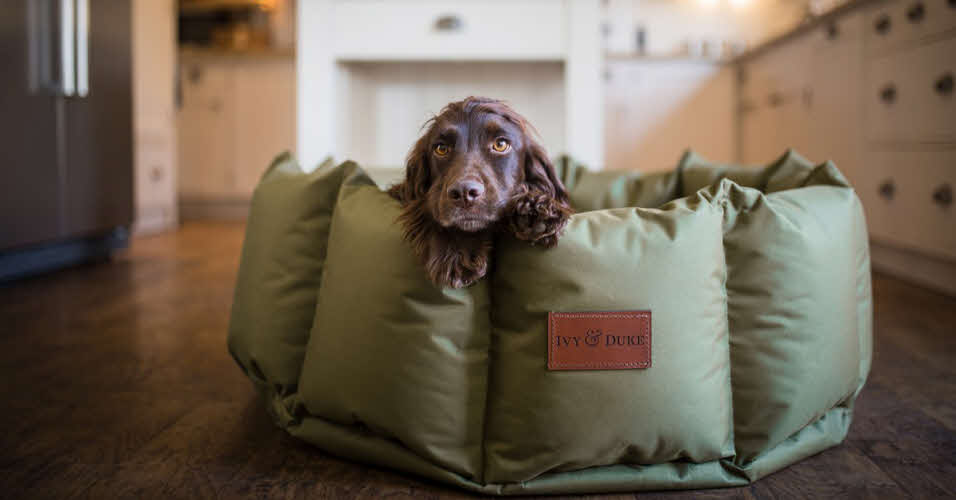 Caravan and Motorhome Club's Ivy & Duke photo competition terms and conditions
To enter the photo competition, entrants must submit at least one photograph on the Caravan and Motorhome Club's competition website page between 10am on 9 April 2019 and 11.59pm 22 April 2019.
There is no purchase necessary to enter the competition and there is no fee payable for entering or receiving the prizes.
There is no limit to the number of photographs submitted.
A panel of judges at the Caravan and Motorhome Club will select a shortlist of 10 finalists on Tuesday 23 April 2019 from submissions made in the eligible time frame. This selection shall be final; there is no right of appeal or discussion.
The finalists will be contacted directly via email to be informed their image(s) have been shortlisted.
The winner will be decided by public vote on the Caravan and Motorhome Club's website.
All entrants to this competition must be residents of the United Kingdom of Great Britain, Northern Ireland, the Isle of Man or the Channel Islands, or Republic of Ireland.
Entrants must be 18 years or over.
The opening date for this competition is 10am GMT on 9 April 2019.
The closing date for this competition is 11.59pm GMT on 22 April 2019.
The prize(s) are not transferable and no cash alternative will be offered.
The winner(s) will be notified on Wednesday 1 May 2019.
The Prize(s):
- 1 x Ivy & Duke 'The Lounger'
- 1 x The Ivy & Duke Blanket
- 1 x The Ivy & Duke Pillow
- 1 x The Travel Mat
The Caravan and Motorhome Club reserves the right at any time to cancel or change the Prize Draw in any way if, at its sole discretion, circumstances arise beyond the Club's control.
By entering you agree that your personal details may be stored and otherwise processed by the Caravan and Motorhome Club for the purposes of selecting the winner and for the other purposes explained in our Privacy Policy. In the event of being a winner you agree your personal details and photograph can be used for publicity, including publication of the winners' names in the Caravan and Motorhome Club members' magazine and on our website.
If you are the winner of the competition, you agree that the Club may use your name, image and town or county of residence to announce the winner of this competition and for any other reasonable and related promotional purposes. If the Competition prize provider or sponsor is a third party, the Club may also share this information with them to enable the administration of the competition and for publicity purposes.
If a photograph, article or other submission for a Competition is published in the Club's monthly members' magazine; once the magazine has been published and distributed it will not be possible to remove any personal information.
The Caravan and Motorhome Club will not be liable for entries lost or damaged (proof of submission is not proof of receipt by The Caravan Club).
Except for any liability arising in relation to death or personal injury resulting from the negligence of The Caravan and Motorhome Club or its employees, the Caravan and Motorhome Club shall have no liability in respect of any loss, harm or damage whatsoever (including but not limited to direct, indirect and consequential loss) arising in connection with this or any prize draw to any person who has made or wished to make an entry into the competition or any third party.
In the event that a prize is supplied by a third party and the prize is withdrawn following the draw, the Caravan and Motorhome Club shall not offer any alternative prize or compensation in respect of the lost prize or any indirect or consequential losses.
The Competition is not open to employees of the Caravan and Motorhome Club, members of their families, agents or any other person(s) or company connected in any way with the promotion or organisation of the Competition.
If the winners do not reply within 14 days, or is unable to comply with these terms and conditions, the Caravan and Motorhome Club reserves the right to offer the prize to the next eligible entrant. No correspondence relating to the competition will be entered into.
You should read the Club's privacy policy, which can be viewed at www.camc.com/privacy-policy, to understand how we may use your data. The privacy policy explains your rights, including your rights to object to the use of your data.
Entry into the competition implies acceptance of these terms and conditions as final and binding.
The promoter is Caravan and Motorhome Club, registered office: Caravan and Motorhome Club, East Grinstead House, East Grinstead, West Sussex, RH19 1UA.