Virtual festivals and rallies
Virtual festivals and rallies
Members of the Caravan and Motorhome Club have taken part in a wide variety of festivals and rallies while observing social distancing rules. Here's a round-up of the activities...
Festival fun
Picture by Seona Stevenson
People of all ages enjoyed the Caravan and Motorhome Club's Big Little Tent Festival in April, taking advantage of the good weather to sleep under canvas in their gardens, living rooms and driveways. The Club supplied free festival packs, which included bunting, games, colouring-in exercises and recipes, and you supplied the adventure and fun in spades. Even those without tents joined in – we saw one great bivouac that had been fashioned out of a washing line, sheets, garden chairs and pegs!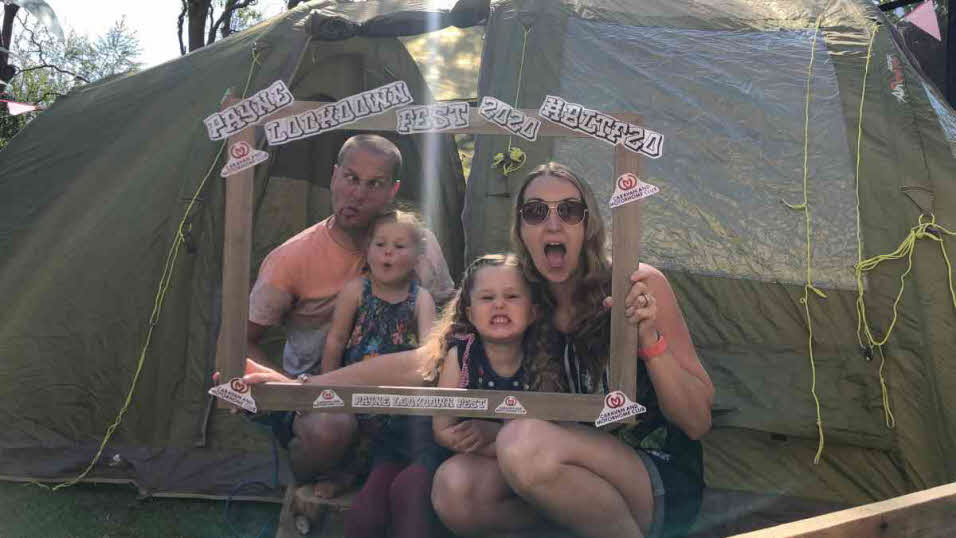 Chris Payne and family take time out for a festival 'selfie'
Club members also took part in the Big Little TeaTime Festival across various weekends this spring, holding tea parties at home (often in their caravans and motorhomes if access was available). The Club's Twitter, Facebook and Instagram feeds were full of pictures of people with broad grins across their faces – so thank you to everyone who joined in and had fun.
Virtual rallies
Members of some of the Club's centres and other groups have been staying in touch by holding 'virtual' rallies, using a range of different websites and apps that enable face-to-face get-togethers.
West Hampshire Centre members enjoyed a three-day Easter rally and managed to hold activities and games via the medium of a WhatsApp group, including a communal barbecue, quiz, Easter bonnet parade and even the traditional flagpole. A total of 55 members in 39 outfits were 'on site' in a variety of back gardens and driveways, including visitors from Devon and Portugal.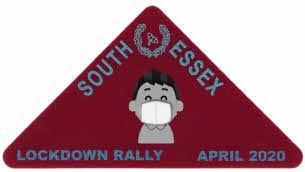 South Essex Centre members met up on their Facebook page for their first virtual rally of the season. Ralliers enjoyed an opening-night 'natter and chatter' before a packed weekend of events, including a country and western evening, a raffle (with a sought-after toilet roll and a cancelled Caribbean cruise among the prizes), a quiz and a communal barbecue. Durham Centre also held a virtual rally, using Skype to raise members' spirits with fun and games – some who were not previously familiar with the technology joined in successfully.
Elsewhere, Wiltshire Centre fired up their barbecues, with members enjoying a convivial evening of food, drink and conversation from the comfort of their own gardens. The Yorkshire Pennine Centre committee also experimented by holding a virtual meeting that enabled a catch-up with a couple of members who are, at the time of writing, 'locked down' in Spain on an extended caravan holiday.
Band performances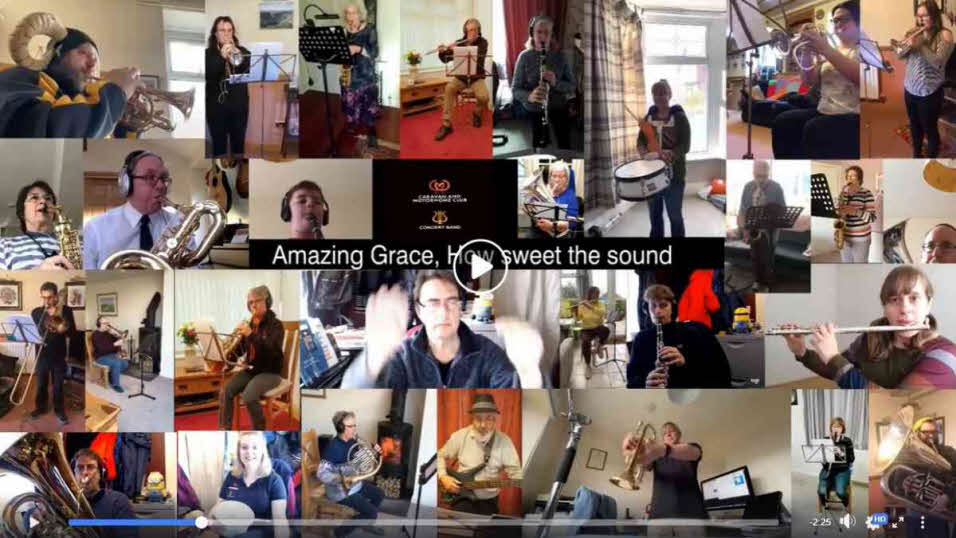 The Club Band have managed to perform together while respecting social distancing rules
Meanwhile, the Caravan and Motorhome Club Concert Band have been active on Facebook, with individual members playing their instruments at home simultaneously to create 'full band' performances. You can see their excellent videos at facebook.com/CAMCband (a Facebook account is not required to view their public page).