Touring the South Downs and High Weald
Down time
Lee Davey heads for the glorious South Downs, and onwards to the High Weald, a region offering endless opportunities for rest and recreation
South East England is a region of contrasts: it is densely populated, in part due to its proximity to London, but this journey along the Sussex coast and inland took us along quiet backroads and byways, visiting near-empty beaches and lofty vantage points that revealed unspoilt landscapes.
When planning the trip, I had little idea that our zig-zag route from Bognor Regis to Hastings would feature such a wide variety of vistas. Along the way we would stay in Brighton and Hove, the only city along this stretch of coast, and a well-known hot spot, but inland we were surprised to find clear, inky-black night-time skies and uninterrupted birdsong.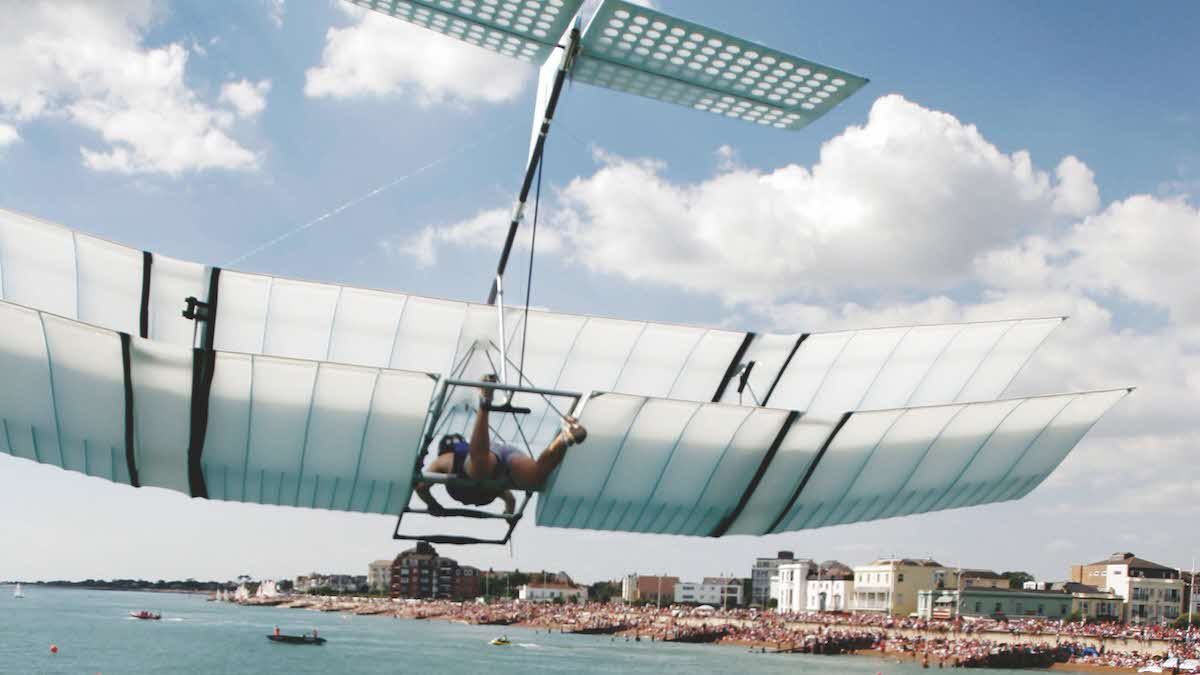 Bognor Birdman, Bognor Regis

As a child, I was captivated by grainy TV images of eccentrics launching themselves from Bognor Regis Pier in homemade 'flying' machines at the annual Birdman competition. Our return to Rowan Park Club Campsite – our starting point – reminded me of the time my son, Charlie, and I built a flying caravan for the gloriously bonkers contest – as featured in this very magazine! The Club site is perfectly situated for Birdman entrants and spectators (dates in 2022 were yet to be confirmed at time of going to press), or indeed anyone who fancies a seaside holiday without the competitive element! Even though I'd stayed here before, I was taken aback by the prettiness of the site, which backs onto a nature reserve. The Site Managers – Kay and Rick – were happy to recommend local sights, including the nearby beaches of Aldwick and Felpham, both of which welcome dogs year-round. You could also stroll along the prom and play crazy golf by the pier, while Bognor's selection of bars and restaurants will cater for most tastes.
Choller Farm Certificated Location (CL) is a few miles to the north-east of Bognor, and rests on the fringes of the South Downs National Park. The site has undergone significant investment, and now features hardstanding pitches, which sit behind a security barrier. One motorhoming couple I met had spent a day at the on-site fishing lake and another exploring the largely traffic-free cycle route that can be accessed just a few metres from the entrance. They decided to turn left and head for the coast, although turning right takes you to the mid-point of the South Downs Way – a long-distance path and bridleway running 160km from Winchester to Eastbourne. Cycling enthusiasts interested in taking on sections of the Way can find a useful guide at southdownsway.org.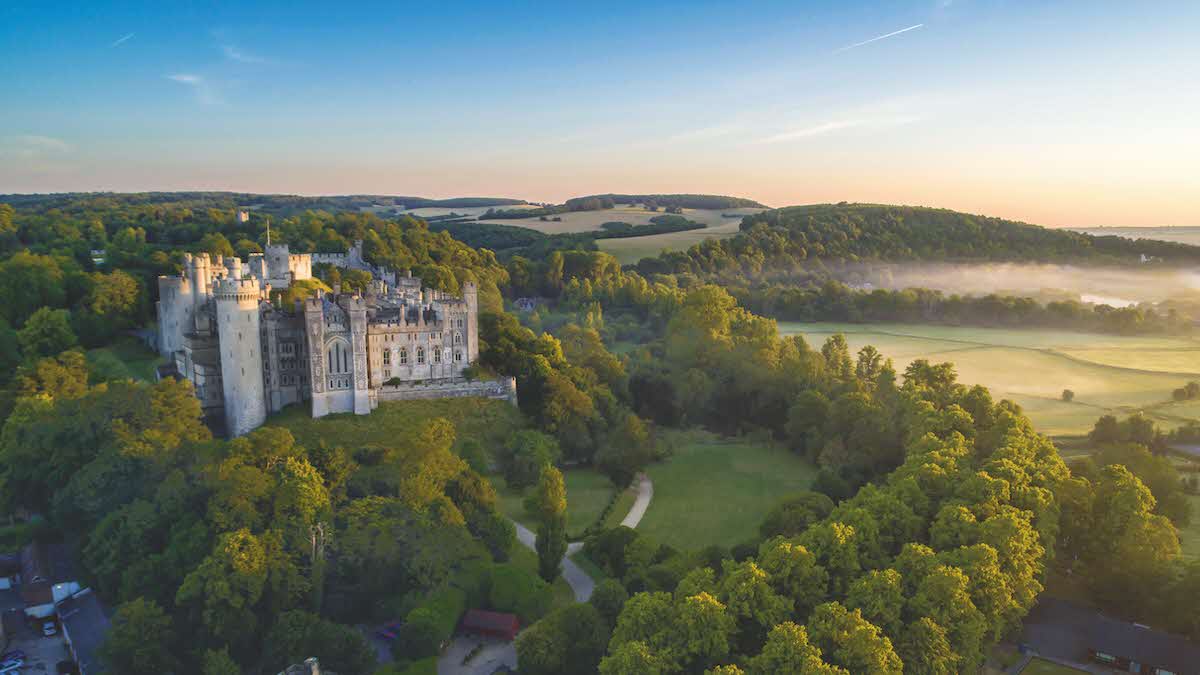 Arundel Castle
You have to visit the South Downs if you're staying in this area – particularly if you're a keen walker. Settlements were established around this expansive chalk ridge almost 5,000 years ago, when lofty vantage points such as Cissbury Ring – an Iron Age hill fort – aided the defence of its inhabitants against attackers. Having overcome such obstacles, the Romans declared the South Downs a high-status region, building villas on their newly gained land. After the Norman conquest, beacons were erected as an early warning system against invaders from the Channel, with Ditchling Beacon (the highest point in East Sussex) used to signal the arrival of the Spanish Armada. Today, many circular walks take in these historic spots – see southdowns.gov.uk for an excellent selection, plus downloadable leaflets with detailed route instructions and maps.
Having explored this fascinating area, our next destination was Littlehampton Club Campsite, a short hop from Choller Farm and within easy reach of the town's sands. Many of the people I spoke to on site had a wishlist of places to visit, with nearby Arundel and its mighty castle proving popular.
For those heading into Littlehampton, a traditional seaside feel awaits, with an amusement park keeping younger ones occupied and the harbour attracting those in search of more tranquil pottering. Dogs are also welcome at Littlehampton Beach, with some restrictions between the river and the beach huts during the summer months.
As a family, we have always found ourselves being drawn towards water during our caravanning breaks, whether kayaking, swimming, or just relaxing alongside rivers or the sea. On this trip I decided to include a motorcycle ride running east along the coast, from Littlehampton to Worthing and on to Shoreham-by-Sea, temporarily abandoning the A-roads that I stick to when towing. As I chugged past seafront cafés on my Honda Grom, the human attraction to water was in full effect, with many folks sipping their coffees while gazing out to sea.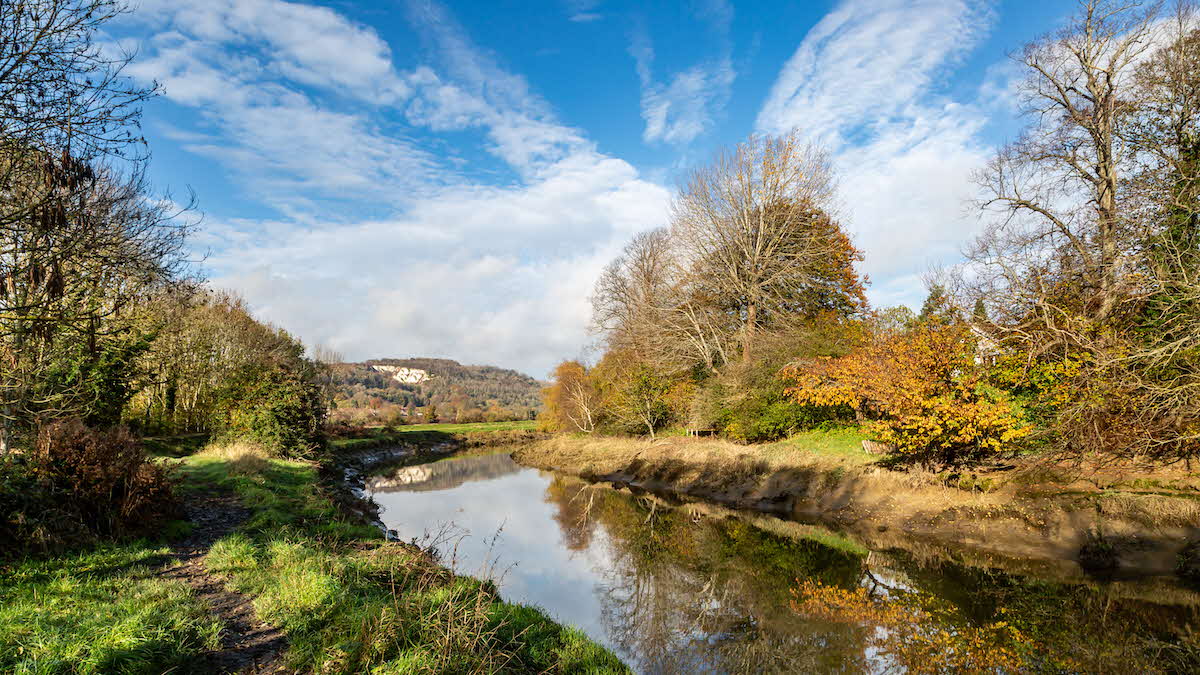 River Ouse, Lewes
Next, we headed to Brighton Club Campsite, which has undergone significant improvement work in recent years. Many hardstanding pitches were being refreshed as I arrived, and I noted the Experience Freedom pods that let non-caravan/ motorhome owners join their relatives and friends on their holidays, perhaps dipping their toes into Club life for the first time.
Brighton truly has something for everyone. There's the pier, with its traditional seaside attractions, and The Lanes, full of independent shops and cafes. Along the seafront, Madeira Drive hosts the London to Brighton Car Run and many other events, and we stumbled across a custom car show during our visit – a welcome addition to our day at the beach.
Efficient bus services mean you can avoid the stress of city-centre parking, and the nearby harbour area is favoured by many members for essential shopping or a bite to eat. If you get tired of Brighton's crowds, head to upmarket, tranquil Hove, where you'll find lots of well-regarded pubs, cafes and restaurants.
Just 20 minutes' drive north-east of Brighton is Newholme CL, a large five-unit site within the South Downs. The rear of the site offers lovely views and a footpath leads to nearby Lewes and Kingston. I was excited to learn that guests can help themselves to any excess vegetables from Newholme's allotment, so bear this site in mind if you like cooking in your caravan or motorhome. There's a pub and bus stop within short walking distance, so you can take a ride into Brighton or enjoy a drink or bite to eat locally.
Don't miss out on Lewes, the county town of East Sussex and the home of Harvey's Brewery. A long high street features several antique and bric-a-brac shops, while sights such as the castle and Anne of Cleves House give a taste of Sussex's rich history.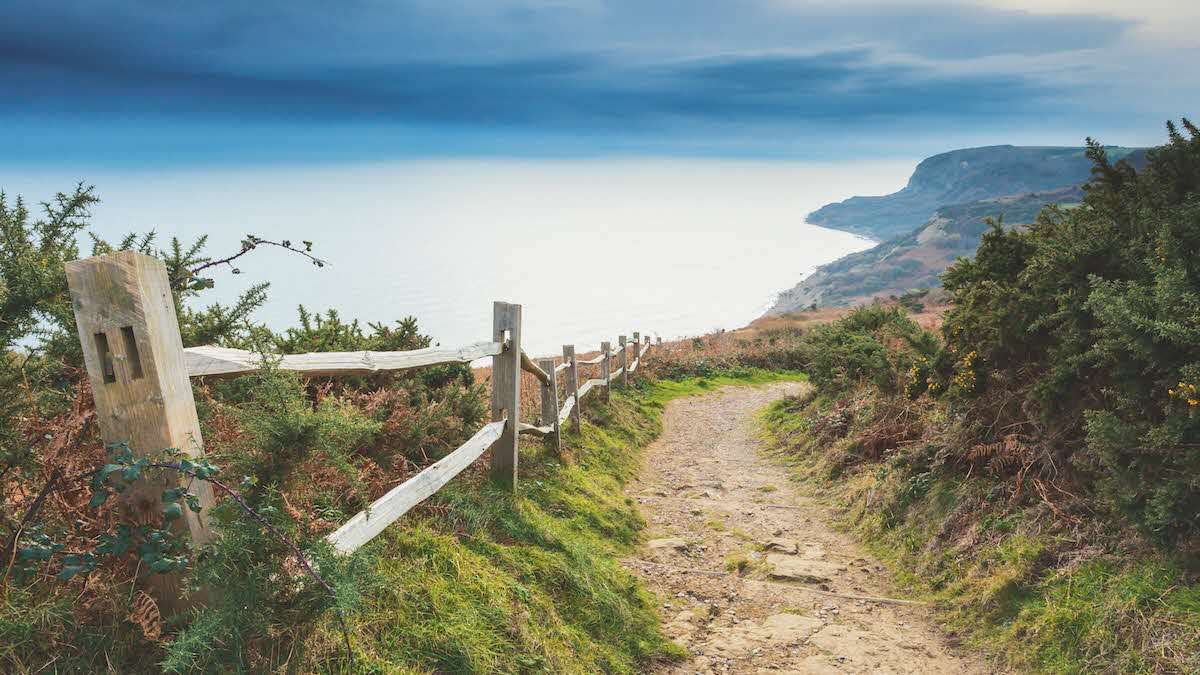 Covehurst Bay, near Fairlight
Farther inland, Broomfield Farm Club Campsite nestles between the Downs and the High Weald Area of Outstanding Natural Beauty, with another seaside town, Eastbourne, to the south. This was a new site for me, and I was struck by the peace and quiet, with just the sounds of a gentle breeze and a hardworking woodpecker wafting across the pitches.
Broomfield Farm is split into two sections: an open grassy area to the top, with woodland below. A boules court (equipment available from reception) separates the two, and the pitches in the wooded area are arranged in rings. During my visit, there was just one caravan in each enclave, and with a public footpath to the rear of the site it's easy to see why so many members choose this spot for some rest and relaxation. It's a photographer's dream and, thanks to a lack of light pollution, great for stargazing on clear nights as well.
The final stop on our seven-site trip was Fairlight Wood, perfectly quoted on the Club website as being "a small and intimate caravan park set in flower-rich woodland with many quaint footpaths to wander along" and "almost like taking a soothing break in a large and lovely garden".
By this point we had left the South Downs behind for what is known as '1066 Country'. The mark left by William the Conqueror on this part of the world makes it an attractive prospect for tourists and history buffs alike. Channel-facing Hastings is synonymous with the battle of 1066, and its castle, which was built post-victory in 1067, overlooks the old and new parts of town.
You'll have to go to Battle Abbey for the battlefield itself – audio guides (with a children's version available) bring the field to life, providing insightful commentary on military tactics and the terrain.
Rye is another popular destination for Fairlight Wood guests. The Ypres Tower once formed part of this town's defences, and although times have changed the narrow, cobbled streets and historic houses make it easy to imagine the Rye of yore. The Tower is now home to the Rye Castle Museum.
Rye marked the end of a trip, during which vastly different sites enabled us to enjoy the many pleasures of the seaside, tranquil countryside and fascinating history this region has to offer.
You may also be interested in