Manor Farm
Lower Wick, Worcester, Worcestershire, WR2 4BS
View on map
Gallery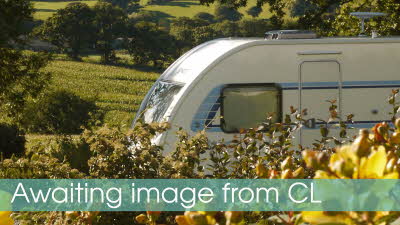 Why stay here ...
Site set amongst trees, upgraded washroom facilities with bar and restaurant 200m on site. Only a 30 minute walk into Worcester.
Prices
Useful Info
0.75 acres
Electric amperage: 16
Map
Directions
You need to be a Club member to view directions to this Certificated Location. Log in
Sites key: Certificated Location
GPS:

Lat 52.17194 / Lon -2.2331

OS field ref:

SO841526

OS map ref:

150
Transport links
Bus stop within 1 mile

Daily public transport within 1 mile

Nearest train station: Forgate Street
Reviews
close panel
Manor Farm
We booked this site due to its proximity to Worcester but having drove for over 100 miles we arrived at this CL for the Christmas break to find it under what was around 3ft of water. We tried to contact the site owner but the mobile number given seemed to be off. Having had a scout around the numerous buildings around the site we eventually spoke to someone who knew the owner who informed us there had been a bereavement in the family, but also said this piece of land had been underwater multiple times since October. He did offer for us to pitch up in the school car park until he or we could contact the owner. Unfortunately we were not comfortable with this so called other local CL and found an alternative for the week. We did return to this site a few days later and although the water had subsided there was still lots of standing water everywhere and definitely not enough good ground to pitch a caravan. At no point did anyone contacted us to offer an explanation or alternative. Although this CL looks to be a reasonable distance from the river Severn it is very low lying and would recommend users to contact the owners if the river is high or in flood.
Manor Farm
We booked in to Manor Farm CL based largely on its location close to Worcester. When we arrived we noticed a fresh water tap but sadly it was either disconnected or turned off at the mains. It is not possible to stay at a CL without access to water. We rang both the owners numbers and left messages for someone to investigate the lack of water on site. We waited about 5 hours but no one arrived or responded. There was a caravan and another motorhome pitched on the site, but during our wait no one returned to these either. With darkness falling and feeling like we were aboard the Marie Celeste we decided that we would have to look elsewhere. During our onward journey the owner did return our call but did not really seem aware of the situation at the CL. There was a wheelbarrow and some gravel piled against a partly constructed BBQ and it begged the question why spend time building a BBQ when really the CL needs 5 properly laid out pitches with EHU and access to water. There is potentially a nice CL here but without the basics it really should not yet be offering bookings to members who cannot possibly use the site. A sad disappointment.