Bettyhill Certificated Locations
To experience a really rugged Scottish wilderness, it's well worth visiting Bettyhill. Situated on the north coast in the parish of Farr, it's framed by the sandy beaches of Farr Bay and Torrisdale Bay, and the River Naver.
Tourists come from miles around the see the jaw-dropping scenery, walk the coastal paths, spot wildlife and fish in the lochs, as well as visit historical buildings like the Strathnaver Museum.
There's also an example of an eighth century Christianised Pictish stone in the churchyard, which really provides a sense of history.
After a sightseeing session, you can swim, enjoy spa treatments and partake in a sauna at the North Coast Leisure Centre, then enjoy refreshments at The Cafe at Bettyhill or the listed Farr Bay Inn.
The craft shop will also serve delicious fish and chips on Friday and Saturday nights, while the general store can provide anything you need during your stay.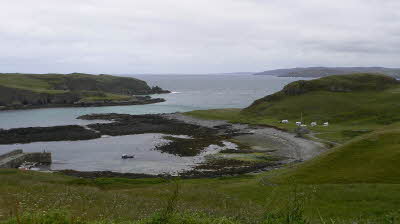 Certificated Location
Type of pitches: grass
Open 01 Apr 2020 to 30 Sep 2020
Facilities
Dogs
Peaceful stays
Scenic views