Sainsburys Everyday Shopping Card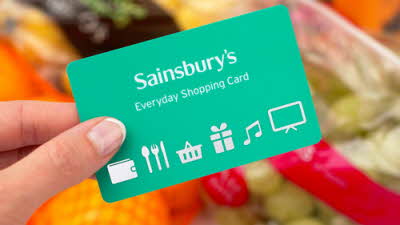 It is a simple idea offering you great value, quality food and 1000s of products, in over 1100 stores nationwide. Sainsbury's is delighted to offer additional savings on top of their instore offers.
Every time you top up your reloadable Sainsbury's Everyday Shopping Card with at least £50 Sainsbury's will give you a 4% discount on your order.
Orders can be placed as frequently as you like, as long as it's over the £50 minimum order value.
How to use your card
Once you receive your Everyday Shopping Card, follow the link on The Caravan Club member offers page and register your Shopping Card. Once your Shopping Card is registered you can begin topping up, and saving money on your supermarket shopping, by following the easy 4 step process.
1. Log onto the ordering site and enter your Sainsbury's Everyday Shopping Card serial number
2. Enter the value you would like to top your Shopping Card up by (£50-£1000)
3. Confirm the amount and add to your basket
4. Checkout and make payment via debit card.
Providing you topped up your Shopping Card by 1pm your money will be on your Sainsbury's Everyday Shopping Card and ready to spend by 9am the next morning (Monday to Friday).
Delivery
There is a fixed rate for UK post and packing of £2.50 per order no matter how many items are ordered (this excludes free items which are sent free of charge unless combined with a paid for product in which case P&P will apply).
We aim to deliver your order in the UK within 5 working days, but for anything showing out of stock please allow 28 days. Multiple items ordered will be dispatched together once they are all in stock.
Returns
If for any reason you are not 100% satisfied with your item, you can return your purchase up to 14 days (as per the Club's Terms and Conditions) from the date of despatch.
Products must be in the condition in which you received them and in the original box and or packaging. Please note we are unable to accept returns of gift vouchers.