Safety Hooks for roof (bed safety net)
Safety Hooks for roof (bed safety net)
marion fyfe replied on 15/09/2021 10:54
JVB66 replied on 15/09/2021 12:17
Bakers2 replied on 15/09/2021 16:22
marion fyfe replied on 15/09/2021 16:57
brue replied on 15/09/2021 17:18
Navigateur replied on 15/09/2021 18:13
Navigateur replied on 15/09/2021 18:26
Posted on 15/09/2021 18:26
This item on e-Bay is very similar:- 234160678016.
Knowing that children are heavy and caravans are built from little more than compressed paper, I would need to be convinced that the fixing is safe. Preferably bolted through something substantial with a big spreader on the reverse side.
cyberyacht replied on 16/09/2021 09:23
brue replied on 16/09/2021 09:38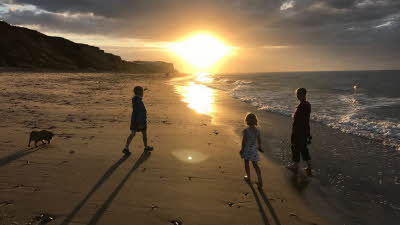 Image: Cromer beach, near Seacroft Club Campsite, Photo by Julie and Lee Weatherill
Find late availability on our UK Club campsites over the next 21 days!