Tutorial for uploading photos and video
Tutorial for uploading photos and video
RochelleCC replied on 15/12/2016 09:05
SteveL replied on 03/06/2019 07:36
Posted on 02/06/2019 11:20 by Rocky 2 buckets

I tried the 'image in a new tab' trick, yes I can see it's a LV but other than that it does the van no favours it's like looking at it thru water. . .It is fuzzy. Not what the photographer wanted to portray I expect☹️
brue replied on 03/02/2020 15:41
SteveL replied on 03/02/2020 17:24
Bakers2 replied on 03/02/2020 17:28
Posted on 03/02/2020 15:41 by brue

Does anyone know how to edit photos (down size) on an HTC android phone. I'm not having much luck, maybe there is an app which might be useful? Thanks
moulesy replied on 03/02/2020 17:45
brue replied on 04/02/2020 08:41
Rocky 2 buckets replied on 04/02/2020 10:18
Posted on 03/02/2020 17:24 by SteveL

The image size app top far left by Codenia, in this screen shot from the Google play store, works well on the iPad version. Would that be compatible with your phone?
chasncath replied on 01/05/2020 18:17
Posted on 01/05/2020 18:17
Gardening rained off, so I've been experimenting with using Google maps and streetview on CT discussions. What I've discovered is that Google maps provides a 'share' facility when you select a location on a map.
Click on the share symbol, copy the embed code.
On your discussion, click on the Video button, select embed, and copy in the code.
Simple! Here's an example
AnnB replied on 22/05/2020 14:49
BrianJosie replied on 22/05/2020 17:26
Posted on 22/05/2020 14:49 by AnnB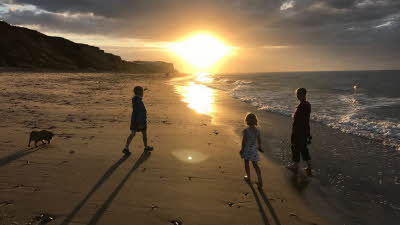 Image: Cromer beach, near Seacroft Club Campsite, Photo by Julie and Lee Weatherill
Find late availability on our UK Club campsites over the next eight weeks!