Hit the open road in 2016 with a motorhome tour abroad
25/01/2016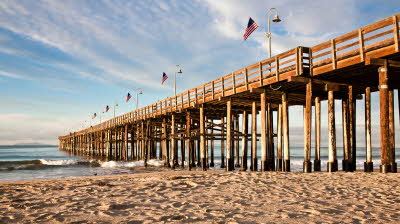 Club members enjoy UK holidays on Sites, but The Club wants to offer affordable, longer holidays worldwide, so members can enjoy the great outdoors both in Europe and further afield.
With highlights along the way including Alcatraz, the Ghost Town of Calico and the famous Las Vegas Strip, holidaymakers will be spoiled for choice on their great American adventure. Guests can also visit the natural wonders of Lake Tahoe and Yosemite National Park. The 13-day California Motorhome Tour priced from £3,625 per person for a 10 September 2016 departure.
Holidaymakers booking with The Caravan Club have even more affordable options when booking their perfect getaway in 2016, with 11 new European tours and a further 15 new tours across North America and Australasia.
Other 2016 escorted tour highlights include:
To book a European tour please contact The Caravan Club on 01342 488 354 or read more about our European tours.
To book a Worldwide tour please contact The Caravan Club on 01342 779 349 or read more about our worldwide tours.
---
Contact information

Kelly Adams
Kate O'Brien
Katie Wright
Siren Communications
0207 759 1150
caravanclub@sirencomms.com
Nikki Nichol
External Communications and Sponsorship Manager
The Caravan Club
01342 336 797 / 07771 834443
nikki.nichol@caravanclub.co.uk

Notes to editor

Champions of the great outdoors, The Caravan Club represents the interests of over one million caravanners, motorhomers and trailer tent owners across the UK.

The Caravan Club offers its members over 200 Club Sites and 2,500 privately owned places to stay, and provides all members with expert advice, overseas travel services, financial services and exclusive member offers and discounts.