New 2016 European sites and worldwide tours
14/10/2015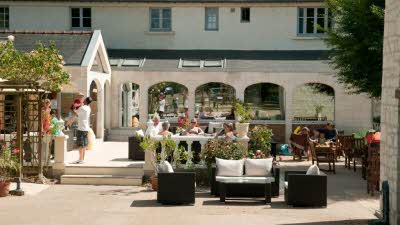 The Caravan Club is introducing an exciting array of new sites and tours to its 2016 Europe and worldwide offering which will be available to book from 13 October 2015.
The Caravan Club has over 250 sites overseas including an impressive 36 new sites available to members and non-members alike. New sites include:
San Marino, Italy – Centro Vacanze San Marino Caravan Club Site – the site provides panoramic countryside views and is close to the Adriatic coastline and the popular city of San Marino. There is also a mini zoo located onsite to keep the kids entertained.
Pays de la Loire, France – Le Domaine de la Brèche Caravan Club Site – the site is set in 50 acres of beautiful woodland and offers plenty of activities for all the family including a pool, golf and mini golf and bike hire as well as entertainment in high season.
Aquitaine, France – Pomport Beach Caravan Club Site – the site is set in the historic south-western region of France, perfect located for exploring the surrounding countryside and beautiful coastal scenery. The site offers direct access to the onsite lake which has water sports facilities including pedal boats and canoes.
11 new European tours will also be introduced to The Club's existing tour programme including:
Picturesque Provence Tour (£1,065 for two people) – this French tour runs through the Gardens of Valsaintes Abbey, Pont d'Arc cave and the Grand Canyon of Verdon as well as all the famous lavender fields.
The Algarve and Andalucia Tour (£2,300 for two people) – a Spanish tour which includes excursions to Lagos and Cliff Richard's vineyard as well as trips to traditional white washed towns and the vibrant hubs of Seville and Granada.
Nick Lomas, director general, The Caravan Club commented: "We have been working hard throughout the year so that we can continue to offer new and exciting destinations for holidaymakers heading to the continent and further afield. With 36 new sites and a wide range of cultural tours on offer for the year ahead we are pleased to provide our members with new destinations to explore on their caravanning getaways."
The Caravan Club is also significantly boosting its worldwide tour options including new tours in America, Canada, New Zealand and Australia in 2016:
Great Parks of Western Canada Self Drive (£2,695 per person) – a great tour for the adventurous which stops at the Canadian Rockies, Glacier National Park, Banff and Jasper National Parks.
New Zealand Explorer Motorhome Tour (£4,990 per person) – a 38-day tour which takes in the entire length of New Zealand. The tour includes tastings of fine wines and gourmet food that the country has to offer as well as the chance to experience the Maori culture.
Caravan Club membership is just £46 per person per year and provides members with access to a choice of over 250 sites across Europe including France, Spain and Germany amongst other destinations. All members can take advantage of expert advice, overseas travel services, financial services and exclusive member offers and discounts. Ferry and tunnel prices booked through The Club are guaranteed to be cheaper than anywhere else for holidaymakers planning a road trip on the continent.
---
Contact information

Kelly Adams
Kate O'Brien
Katie Wright
Siren Communications
0207 759 1150
caravanclub@sirencomms.com

Nikki Nichol
External Communications and Sponsorship Manager
The Caravan Club
01342 336 797 / 07771 834443
nikki.nichol@caravanclub.co.uk

Rochelle Claxton
Communications Administrator
The Caravan Club
01342 779346
rochelle.claxton@caravanclub.co.uk

Notes to editor

Champions of the great outdoors, The Caravan Club represents the interests of over one million caravanners, motorhomers and trailer tent owners across the UK.

The Caravan Club offers its members over 200 Club Sites and 2,500 privately owned places to stay, and provides all members with expert advice, overseas travel services, financial services and exclusive member offers and discounts.