The Caravan Club lanches key and gadget insurance
10/07/2015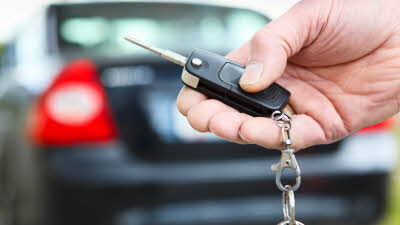 The Caravan Club offers a comprehensive range of insurance options – from holiday to caravan and motorhome insurance – that all reflect the lifestyles of members who enjoy travelling and getting out and about. The new key and gadget insurance policies are additions that demonstrate how essential a mobile device is on holiday and the importance of ensuring that gadgets and keys are safe and protected all year round.

The Caravan Club's gadget insurance costs just £140 per year and key cover is available at £9.50 per fob.

Lesley Coell, head of insurance and financial services for The Caravan Club comments:

"As we carry more and more gadgets with us, we often don't think of insurance at all. Single item cover from the supplier can quickly add up when insuring item by item. Our single policy covers all household gadgets for all the family including iPhones, digital cameras, tablets and headphones. Providing services that best meet the needs of our members is important to The Caravan Club and we are pleased to launch these two new comprehensive policies. Protection for items that no one leaves the house without – keys and a smartphone – is essential."
The Caravan Club's gadget insurance includes:
Insurance for the whole family under one policy
Protection at home, out and about, in the UK and up to 90 days worldwide
Policy coverage for up to £2500 per year, with a single article limit of £1,200
Free back up and Live Sync on all policies
The Caravan Club's key cover includes:
All keys on the unique fob, even the most sophisticated, are protected anywhere in the UK with no excess payable
An emergency helpline available 24/7, 365 days a year
£1,500 annual cover for locksmith charges, new locks and keys, car hire and transport costs
Up to three-days car hire if unable to use the vehicle as a result of lost, stolen or damaged keys
A multi-buy discount when purchasing up to three fobs together
A £10 reward to the finder of the key
The Caravan Club insurance policy offerings also include car, UK breakdown and recovery, travel, pet, motorcycle and of course caravan and motorhome.

Caravan Club membership is just £46 per person per year and provides members with access to over 200 Club sites and 2,500 privately owned places to stay in the UK.
It also offers a choice of over 230 sites across Europe including France, Spain and Germany amongst other destinations. All members can take advantage of expert advice, overseas travel services, insurance services and exclusive member offers and discounts.

For further information and details on the Caravan Club's membership visit www.caravanclub.co.uk

Contact information

Kelly Adams
Kate O'Brien
Katie Wright
Siren Communications
0207 759 1150
caravanclub@sirencomms.com

Nikki Nichol
External Communications and Sponsorship Manager
The Caravan Club
01342 336 797 / 07771 834443
nikki.nichol@caravanclub.co.uk

Notes to editor

Champions of the great outdoors, The Caravan Club represents the interests of over one million caravanners, motorhomers and trailer tent owners across the UK.