Blackpool Tower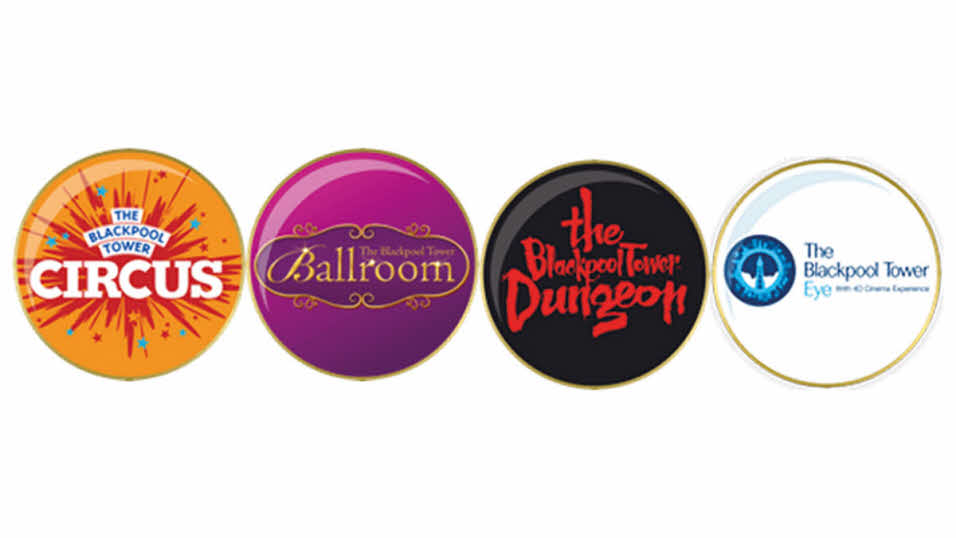 Save up to 35% on Blackpool Tower attractions
To save on your booking, simply use the links below.
Blackpool Tower Ballroom
Save up to 34% and step into the famous Blackpool Tower Ballroom
Blackpool Tower Circus
Save up to 35% on one of the greatest shows in Blackpool
Blackpool Tower Dungeon
Save up to 32% at this hilarious and scary experience!
Blackpool Tower Eye
Save up to 34% and take a 380ft trip into the sky and experience the thrilling SkyWalk
Terms and conditions
Pre-booking required online. The Offer is not available on arrival at the Attraction.
Merlin will carry out spot checks on proof of employment/membership with guests on arrival.
If the Offer is found to have been used fraudulently, legal action will be taken against the parties involved.
The Offer cannot be used in conjunction with any other offer, voucher or discounted entry.
Tickets must be retained at all times and submitted for inspection if required by Merlin.
All tickets are non-transferable, non-refundable and not for resale and will become automatically void on any transfer for value or any fraudulent activity.
Tickets purchased are only valid on the date printed on the ticket unless otherwise specified.
Please check the Attraction's website for operating calendars to check opening times and dates.
Merlin reserves the right to close any Attraction in part or in whole throughout the year without prior warning.
All Bookings are subject to the terms and conditions of entry for the relevant Attraction, which are available from the attraction website.