Scenes Above - Abingdon, Oxfordshire (Ballooning)
Leisure Activities
Scenes Above - Abingdon, Oxfordshire (Ballooning)
97 Whitecross, Wootton, Oxfordshire, Cotswolds, OX13 6BS
View on map
10% discount - Pre-booking required.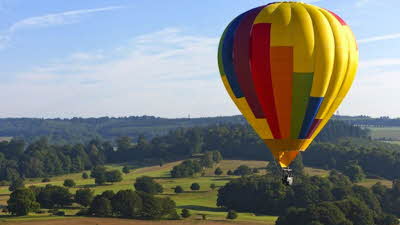 Soak in the picturesque surroundings of the encircling landscape as you experience all the awe-inspiring thrills of Hot Air Ballooning! Ascending to staggering heights in the comfort of charming baskets, you'll have an experience like no other as you gently float across the sky with the wind as your guide. With over 20 beautiful venues situated across the nation, Scenes Above is by far the UK and Ireland's largest Hot Air Ballooning provider and is bound to have a stunning location near you! Other locations are available, see website for more details.
Telephone: 0333 247 8006
Website: www.camc.com/gsgcodes
Location
Member offers nearby
Promoted offer
Discovery
Old Station Yard, Main Road, Long Harborough, Oxfordshire, Cotswolds, OX29 8LA
View on map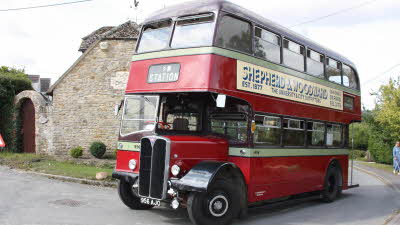 The Oxford Bus Museum presents the story of bus and coach travel around Oxfordshire over the last 130 years. Exhibits include historic, preserved horse-drawn vehicles, buses, coaches, a wide selection of artefacts and lots of fantastic photos illustrating our diverse public transport history. The Morris Motors Museum holds an impressive collection of vintage Morris vehicles produced during William Morris's life and describes how these classic cars and commercial vehicles were produced in Cowley, Oxford. They also feature a collection of vintage bicycles. The Museums are a charity and are run entirely by volunteers. Free parking and a café. Dogs are permitted but not inside the buildings.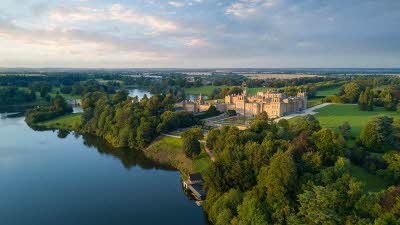 Blenheim Palace is the home of the 12th Duke and Duchess of Marlborough and birthplace of Sir Winston Churchill. This masterpiece of 18th century baroque architecture boasts over 300 years of history and is a World Heritage Site, with more than 2,000 acres of Capability Brown landscaped Parkland and Gardens. Palace, Park and Gardens ticket includes: Entrance to the Palace State Rooms with FREE Audio Guide, available in nine languages. Access to the Churchill Exhibition and interactive 'Untold Story' experience. Access to the Formal Gardens, 2,000 acres of landscaped Parkland and the Family Pleasure Gardens.
30% discount on a Palace, Park and Gardens ticket. Pre-booking required.
Discovery
Mill Meadows, Oxfordshire, Cotswolds, RG9 1BF
View on map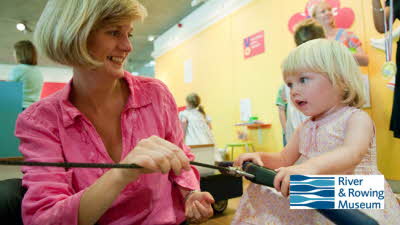 The doors of the Museum's award-winning riverside building open onto the art of local modern British artist John Piper, the nature of the riverbank, the sport of rowing and the history of Henley. The Museum is also home to the enchanting and family-friendly gallery of the much-loved classic The Wind in the Willows. Linger in the Museum's Chocolate Cafe with its wonderful outdoor terrace or browse in the Shop, celebrating local suppliers.