Sites in Czech Republic
The Czech Republic is a great place to visit in your caravan or motorhome.
Prague is the capital and should be the first on your list. Prepare to be transported back 500 years as you cross the Charles Bridge into the Old Town – be sure to visit the astronomical clock on the hour, something rather magical happens. Make sure you visit the 9th-century Prague Castle, it's one of the largest castles in Europe.
Don't be fooled into thinking you shouldn't venture far from the capital. The hot springs of Karlovy Vary and the church made of human bones in Kutnà Hora are both must-sees.
Visit in August for the annual 4-day bagpipe festival – it'll blow your mind.
We recommend that you book a stay at the following caravan sites in the Czech Republic – all have been inspected by us – so you can expect high standards.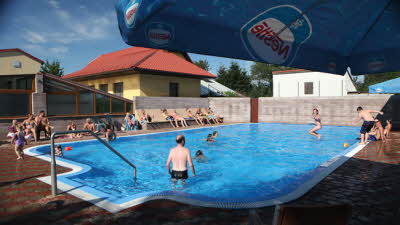 Overseas site
Total pitches: 130
No. touring pitches: 120
Address Zlatnicky, Libenska, 25241, Czech Republic
Facilities
At a glance
When to go: autumn
Don't miss: Charles Bridge
Motorway speed limit: 50mph (caravan) 81mph (motorhome under 3.5t) 50mph (motorhome over 3.5t)
Driving tip: It's illegal not to have a spare set of headlight bulbs
Top questions
How do I book an overseas site?
Overseas site bookings can be made online or by phoning 01342 316 101. Discounts are common when you combine a site booking with your ferry.
Does the Club take deposits for overseas bookings?
You can choose to pay a £75 deposit on campsite bookings, if your departure date is over eight weeks away. The outstanding balance must be cleared eight weeks before travel.
Is the standard of overseas sites similar to that of the UK?
European sites are star-rated by local authorities and will have different standards and regulations to the UK. The Club's site inspectors ensure they are of a high standard for our members.
How do I purchase Camping Cheques?
A minimum of seven Camping Cheques must be bought along with a ferry crossing as a package. You can purchase your cheques and ferry online via The Club website or by calling the Travel Team on 01342 316 101.
This is my first visit abroad with my caravan/motorhome. How can the Club help?
The Club's first time abroad section explains everything you need to know about going on your first overseas touring holiday.