Dronningmølle Strand
(REF : H22)
Strandkrogen 2B, Dronningmølle Strand, 3120, Denmark
View on map
Why stay here ...
This friendly, family oriented site has a numberof outdoor play areas, adventure courses and activities for everyone to enjoy.
There is a child friendly beach just outside of the campsite and a breath-taking coastal path that's great for exploring.
Perfectly situated for days out, with Hornbæk, Dronningmølle and Gilleleje vilages close by
and Copenhagen is just a short train ride away.
Prices
Useful Info
Latest arrival time - low: 9:00 PM
Latest arrival time - high: 9:00 PM
Earliest departure time - low: 9:00 AM
Earliest departure time - high: 9:00 AM
Map
Sites key: Overseas Site
Postcode:

3120

Distance to Calais: (kms)

1127
GPS:

Lat 56.0990256 / Lon 12.3957507

Michelin map no.

0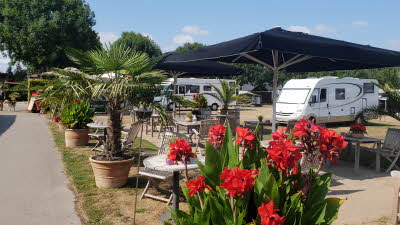 12.71 miles