Valle do Seo
N-VI, Km 417 , Trabadelo, 24523, Spain
View on map
Gallery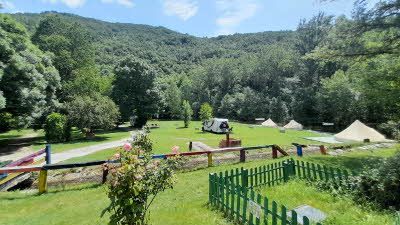 Why stay here ...
A peaceful family run site surrounded by mountains and direct access to a small river, perfect for stopover and to enjoy nature in its purest form.
This small authentic site has a good play area for kids, climbing wall, trampoline and laser games field.
On the Camino de Santiago, and gate of Los Ancares, this campsite is a haven of peace and tranquillity without equal.
Relax and enjoy drinks and some tapas in its large bar/terrace.
Around nd About
Camino de Santiago, Ancares, Castillo Templarios and Medulas.
Prices
Map
Sites key: Overseas Site
Postcode:

24523

Region:

Spain

Distance to Calais: (kms)

0
GPS:

Lat 42.647689322 / Lon -6.901549612

Michelin map no.

0