Hidden Valley
Lower Street, Rathdrum, Wicklow, Republic of Ireland touring caravan sites
View on map
Why stay here ...
Set in a beautiful valley with sites overlooking the tranquil waters of the Avanmore River and a private lake.
A serene haven of relaxation amid an abundance of wildlife. Ideally located to visit the historic city of Dublin.
The site offers an outdoor swimming pool and restaurant, and many additional activities that are ideal for families with kids, as the site offers Kids Clubs, Giant water balls, Rock climbing wall, Archery, Kayaking, Bunper and paddle boats, bungee trampolines, football and combat laser tag among others from Easter if weather permited, if not from May.
Around and About
Glendalough, Avondale, Avoca, Powerscourt, Wicklow mountains
Prices
Useful Info
Latest arrival time - low: 9:00 PM
Latest arrival time - high: 10:00 PM
Is there a set arrival day? No
Map
Sites key: Overseas Site
Region:

Republic of Ireland touring caravan sites

Distance to Calais: (kms)

0
GPS:

Lat 52.939338 / Lon -6.227415

Michelin map no.

0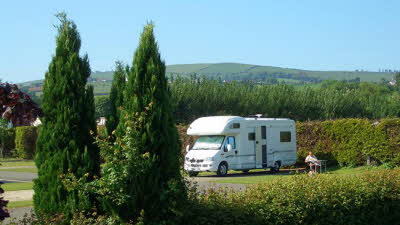 4.9 miles