Get ready to book your Easter holidays - next year!
26/03/2018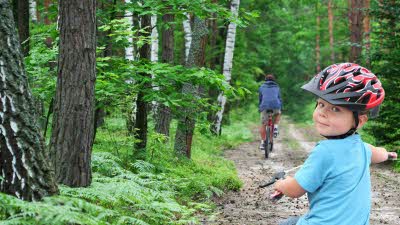 We've listened to your feedback and know that you want to book UK Club sites further ahead. Great news - we've changed the way we put pitches on sale so you can now book a year ahead, all year round on UK Club sites.
Just remember - from now on, towards the beginning of each month, we will put pitches on sale for the same month next year.
On the day - 11 April
On launch day (Wednesday 11 April), users will be given 10 minute 'slots' to make each booking. We have to limit time spent making a reservation to be fair to all users and keep the system running smoothly. We recommend you have a list of your preferred sites and dates – as well as alternatives to hand. 2019 prices can be found within the price table on each UK Club site website page.
Things to remember
You can sign in to 'My Profile' from 8am on 11 April.
Bookings can be made online from 8.45am on 11 April.
Only one booking can be processed at a time – once you have made a reservation you will be taken back to the home page. As soon as another slot becomes available you can start to make another booking.
Successful bookings will appear within 'My Profile'. You will receive an email confirming your booking within 24 hours.
Where open, you will be able to book UK Club site stays up to and including 30 April 2019.
2019 prices can be found within the table on each UK Club site web page.
Redevelopment work may impact the opening date for some sites - please see below for details.
There will be no access to the UK Sites App on 11 April.
Other ways to book
You can of course, still phone our Contact Centre to make your bookings from 8.45am on 11 April. We will answer calls as quickly as possible but please bear in mind that lines will be particularly busy, especially between 9am and noon. In addition you can call the UK Club site directly to make your booking from 9am on 11 April.
Sites redevelopments
We are continuously delivering a programme of redevelopment work to ensure our sites are maintained to the highest standards, which means some sites may be opening slightly later than usual. At present we are planning to undertake work on the following sites in 2019:
Cadeside
Cambridge Cherry Hinton
Camelford
Chatsworth Park
Commons Wood
Illfracombe
Merrose Farm
Modbury
Northbrook Farm
Penrhos
Plymouth Sound
Scarborough West Ayton
Sutton-on-Sea
Tewkesbury Abbey
Tredegar House
This work is subject to planning and these sites may change.
Racecourse sites
Pitches at the below racecourse sites for 2019 will be put on sale in due course once we know the dates of specific race day events.
Exeter
Thirsk
Warwick
Great Yarmouth
Uttoxeter
Cheltenham