Stay in an Airstream caravan with Experience Freedom
24/05/2018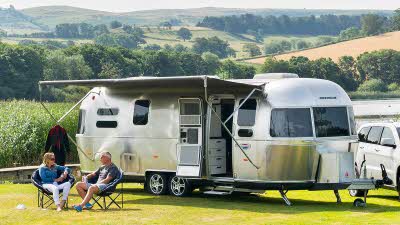 Enjoy a unique glamping experience with our new Airstream Colorado caravans from Experience Freedom. The Airstream Colorado is the largest model available in the UK and can sleep up to four adults, making it perfect for families and small groups to enjoy. Stay in one of these iconic 1940s-style caravans at Abbey Wood, Brighton and Coniston Park Coppice.
Each Airstream is furnished to a high standard with plush leather upholstery throughout, a fully-equipped kitchen, central heating and an entertainment system complete with television and Bluetooth speakers.
Club members and their friends and family get 10% off our glamping products, including Airstream caravans, so what are you waiting for? This is a luxury glamping stay you don't want to miss.
*Airstreams will be available from the first week of June at Abbey Wood, the end of June at Coniston Park Coppice and mid-July at our site in Brighton.