After dark at RSPB Pulborough Brooks
28/05/2015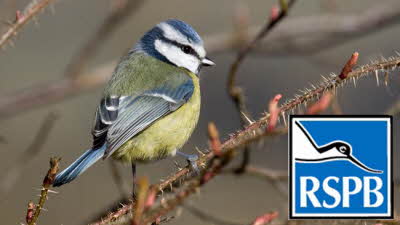 Heathland, woodland, grassland
Situated on the fringe of the South Down National Park, RSPB Pulborough Brooks plays host to some of the best views in the Arun Valley. Asides from its impressive backdrop, Pulborough Brooks is known for its variety of important habitats.
Areas of heathland, woodland, grassland and wetland have been restored and managed since the RSPB's acquirement of the site in 1989 and are now the home for many threatened species. One visit to the reserve will display its value to wildlife, as it is not unusual to observe rare animals such as sand lizards, adders, lapwings and nightingales.
Bats and insects
There is an abundance of extraordinary wildlife that can be witnessed during the day and as darkness approaches the reserve continues to teem with life. Come nightfall various animals creep and crawl out from their homes on the lookout for food and suitable mates. Bats descend from their roost in hunt for insects such as moths, navigating with the use of a naturally evolved variation of sonar: echolocation.
Moths come in all shapes and sizes, but two of the most impressive species, the Elephant Hawk and Poplar Hawk Moth are known to have wingspans which grow to a length of 7-10cm. The Elephant Hawk Moth is a furry pink and green species which can be routinely spotted in the reserves garden, with adults being active between May and July. Caterpillars can also be found up until September before they pupate and cocoon in order to protect themselves against the harsh winter cold.
However there is one animal that rivals bats for insects such as moths, the nightjar. Nightjars are well camouflaged birds that hide amongst the heather during the day. At night this bird takes full advantage of the moth's nocturnal lifestyle as it silently swoops across the heath searching and preying on large insects. This threatened migrant species arrives from Africa in April where it nests on ground patches sheltered by heather. Here it will rear and fledge its chicks before making the 3000 mile trip back to West Africa. The best way to spot these inconspicuous birds is to listen carefully for the 'churring' call of the male. Make sure your eyes are peeled and your torch is at the ready, as when the churring stops, the male begins to patrol. As he patrols he claps his wings together in an attempt to defend his territory, providing you with the best opportunity to witness this bird and its fascinating territorial displays.
The nightingale's call
As dusk sets in bird calls can be heard all around, and once most other birds have retreated for the night, the nightingale takes the centre stage with its powerful and potent melody. The call of the male has inspired writers for centuries and has been described as one of the most beautiful songs nature has to offer. Whistles, trills and gurgles can be heard as they aim to defend territory and attract a mate. Much like the nightjar the nightingale is a ground nesting migrant that winters in West Africa, moving to the UK in the summer months where it can be largely found in Southern and Middle England.
RSPB Pulborough Brooks plays host to a large number of nightingales during this period, a species which has seen a 50% decline in the last 25 years, meaning the RSPB's work in protecting these wonderful birds is even more important than ever.
Open to the public
These and many other nocturnal creatures can be a sight to behold and between 23 May and 20 June, staff at Pulborough Brooks will be inviting the public to descend onto the heathlands and explore after dark in search for this magnificent creatures. We would be delighted to see you 'After Dark' – to join one of the events, please contact us on the details below.
Time and Dates
Fri 29 May: 8.30pm – 10.30pm
Sat 20 June: 8.30pm – 10.30pm
Nearest Club sites
Littlehampton
Northbrook (Worthing)
Both sites are approximately 25 minutes away from Pulborough.
Contact the RSPB
www.rspb.org.uk/pulboroughbrooks
Direct Dial - 01798 875 851