Are you ready for The Big Little Tent Festival
24/08/2015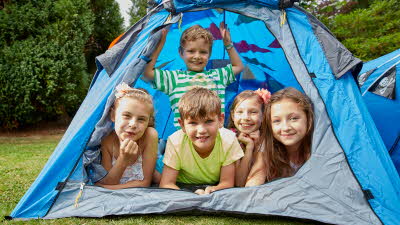 The big weekend is almost upon us, and we've added another great offer to get your Big Little Tent Festival off to a sizzling start!
We've got a fantastic new offer with help from quality meat connoisseurs Westin Gourmet to bring you a feast fit for a festival.
New BBQ food offer
Westin Gourmet is offering an incredible selection of high-quality BBQ meats that are perfect for satisfying fussy eaters, as there's something for everyone.
Don't forget
Riversway Leisure is also offering you incredible savings on tent bundle deals (so there's no excuse not to join in!). The deals include a two-person tent, sleeping bags and a solar powered light for a brilliant price.
How to order
Order your camping bundle from Riversway Leisure no later than Wednesday 26 August, and your delicious BBQ food from Westin Gourmet no later than 11am on Wednesday 26 August to make sure everything arrives on time.
Join in the fun!
There are loads of fun ideas to help make your festival a lasting memory for you and your children, from fun activities like the Woodland Trust's Chirpie Birdies activity, to campside recipes.
TV's Simon Reeve is even joining in, and he's got some Top Tips to make it a great weekend.
Have you entered our competitions yet? Post your photos on Facebook using #BLTF or apply for one of our Festival Packs to be in with a chance of winning a European family camping holiday for four people. See our terms and conditions for more information.
Find out more about The Big Little Tent Festival.