Get ahead of the game and book until December 2021
06/05/2020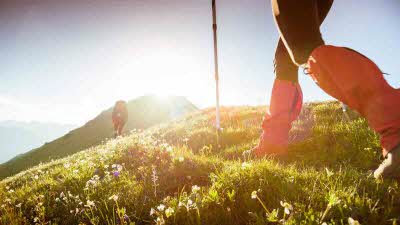 Start your planning and book your next UK Club site stay a year ahead! From 6 May 2020, you'll be able to book pitches up until the end of December 2021 – so get ready to get in early!
Launch day – 6 May 2020
On launch day (Wednesday 6 May), you will be given 10 minute 'slots' to make each booking. We have to limit the time spent making a reservation to be fair to all users and keep the system running smoothly. We recommend you have a list of your preferred sites and dates – as well as alternatives to hand. 2020 prices can be found within the price table on each UK Club site website page.
How to book on the day
Online
The website can be used to make bookings from 8.45am on 6 May. There are some things to remember:
You can sign in to 'My Profile' from 8am on 6 May.
One booking will be processed at a time – once you have made a reservation you will be taken back to the home page. As soon as another slot becomes available you can start to make another booking.
Successful bookings will appear within 'My Profile'. You will receive an email confirming your booking within 24 hours.
Call us
Our Contact Centre will be open to take your calls from 8.45am on 6 May. We will answer calls as quickly as possible but please bear in mind that lines will be particularly busy, especially between 9am and noon.
UK Sites App
The UK Sites App will not be available on the 6 May.
Don't forget
You will be able to book UK Club site stays up to the end of December 2021.
2020 prices can be found within the table on each UK Club site web page.
Redevelopment work and racecourse site race dates may impact the opening date for some sites - please see below for details.
Sites opening later than usual
Some sites may be opening slightly later than usual due to redevelopments or for other reasons. At present the following sites will only be able to be booked up until March 2021:
Baltic Wharf
Crystal Palace
Nunnykirk
Racecourse sites
The following racecourse Club Sites are available to book now for stays in 2020 and will be available to book for stays in 2021 later this year from about August/ September.
Great Yarmouth
Cheltenham
Warwick
Thirsk
Uttoxeter