Booking tents online
26/03/2014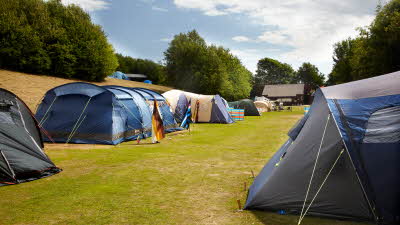 This year, we want to make it even easier for these guests to book a stay in a tent, so from 9 April 2014, guests will be able to make their booking online before they travel.
Although traditionally we are not a camping organisation, we can offer the tent camper a great experience on sites in wonderful locations from the South West of England all the way to the far reaches of Scotland. This is also a great opportunity for you to bring family members away with you to enjoy your kind of holiday but in their own tent accommodation; once they see how great the sites are, you may even convert them to tour in the future!
This new online service will be available to anyone, whether a member or not. There will be no requirement to register or login even if a member.
Take a look at The Club's new web pages, dedicated to tent camping, offering a complete picture of what we can offer. Any bookings for larger tents, or with requirements that are outside of the online booking capabilities, can be discussed with Site Staff by calling the site directly.
Bookings can also still be booked direct with the site. Any amendments or cancellations will need to be made via the site direct. For members registered with the website, any tent bookings made will not display in your 'My Profile' area. Please keep your booking confirmations safe.
When staying on a Club Site, normal Club Site Rules and Terms and Conditions apply; however there are a few additional Terms and Conditions that apply when staying onsite in a tent.
Find out more about tent camping and the terms and conditions...