Club Leisure Survey
24/04/2015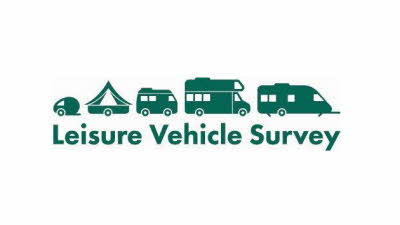 Updated 2 July 2015
From 13 May to early June, we emailed an invitation to all of our members, encouraging them to take part in a major leisure vehicle survey. If you have not yet submitted your feedback, you have until 12 July. We have had some fantastic responses so far. We are especially keen to hear from owners of the following brands, to ensure we get big enough numbers to report back on (though every extra reply is valuable and welcomed!):
Caravans: Airstream, Dethleffs, Gobur, Knaus, Dandy, Freedom, Carlight, Fendt, Vanroyce, Cristall
Motorhomes: McLouis, Mazda, Carthago, Autohomes, Eura Mobil, Rimor, Timberland, Laika, Marquis (Swift), Westfalia, Geist
Tell the industry what you think - good and bad
This will be your opportunity to give manufacturers your feedback on your caravan, motorhome, trailer tent or whatever you own, whether bought new or used which will in turn help them understand your viewpoints so that they can develop and improve.
This survey is open to any current Club member and non-members registered with Club Together.
Plus, by submitting your survey, you'll be automatically entered into a prize draw with £1500 of prizes up for grabs as a thank you for participating (1x£500, 2x£250 and 5x£100 Gift Cards – winners will be able to choose from M&S, halfords, Sainsburys, Blacks, B+Q or Boots).
Research and results
We have teamed up with Verve, an experienced research agency that conducts the annual 'Which? Cars Survey'. They will ensure that all feedback is entirely confidential. We will then share your collective feedback with manufacturers on your behalf.
The more members who take part, the greater the number and range of makes and models we will be able to report on. Plus, this will provide you with really reliable and trustworthy information when selecting which caravan or motorhome to buy in the future. After all, no-one knows caravans, motorhomes and other leisure vehicles better than you.
How do I get involved?
You should have received an email invitation to take part in the survey by now. If you cannot find the invite in your email inbox, please check your 'junk' or 'spam' folder for an email from 'noreply@ccleisurevehiclesurvey.co.uk'. If the email is lost of has been accidentally deleted, please email viv.harrison@caravanclub.co.uk, giving your name and membership number and your invite will be re-sent to you.
If you do have any hiccups with the survey, please contact help@ccleisurevehiclesurvey.co.uk and the team at Verve (our research agency) will be happy to help.