Caravanner of the Year
21/07/2015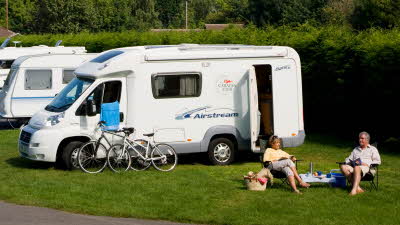 We will be scouring the country to find the very best of Britain's caravanners and motorhomers. The competition is open to individuals, couples, families or friends who regularly tour together.
Those selected for the final shortlist will face an exciting series of fun challenges that will let you demonstrate your key caravanning skills.
Caravanner of the Year will be judged by Grenville Chamberlain, Chairman of the Club and caravanning expert Andy Harris of Motorhome Channel fame. Guest judges will be called in to assess the different challenges.
Catch it on the small screen
The BBC has commissioned the filming of the competition for a brand new, exciting programme celebrating the skills and passions of Britain's caravanners. The programme will be aired on BBC2.
How to enter
To enter, all you need to do is fill in the online application form all about your caravanning experiences. The form includes questions on your touring holidays, favourite places to travel and also asks you to upload photos or videos of your caravan/motorhome.
Entry closes at midnight on 16 August 2015. If you are successful in your application you will be contacted by 21 August 2015. Please read the details in the form for more information on application guidelines and terms and conditions.