CL of the Year winner announced!
03/11/2015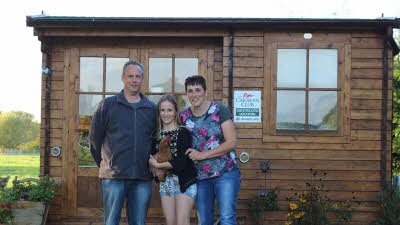 Field House Farm has been named CL of the Year 2015.
Field House Farm in Skipwith, York, was voted the best Certified Location by the Club's million-strong members.

The award was presented to owner Wendy Tomlinson and her partner Stuart Preston by the Rt. Hon John Whittingdale MP, Secretary of State for Culture, Media and Sport at the annual Parliamentary Reception.

Joint second place went to Gotrans Certified Location in Norwich and Cusher Valley in Co. Amagh.

CL of the Year is an annual award for privately owned, maximum five-van sites across the UK and is voted for based on the overall quality of our member's feedback.

Read more about this year's winners.