Nominated Members on Club Council - applications welcomed
06/03/2015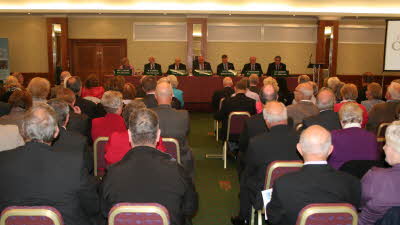 Club Council has a role in shaping the direction of The Club by being the body that conveys the views of members to The Club's Executive Committee. It currently meets twice each year, usually on a Saturday in May and October, the latter being on the same day as The Club's Annual General Meeting.
Applicants should be active Club members, preferably of at least five years' standing, who possess the breadth of skills and experience required by an organisation that turns over in excess of £100m per annum across a range of different products and services. Those skills may be in property, law, finance, insurance, travel or perhaps even as the owner of a Certificated Location. We are looking for those who may have had experience at Board and/or Committee level, are adept at understanding business cases, analysing data and are able to put forward views that are representative of the breadth of Club membership in a well-considered and coherent manner.
Further details about The Club and its structures can be found under the 'About Us' section on the website.
If you would like to be considered, please apply by submitting your CV and a covering letter by 23 March to The Club's Executive Secretary at:
executivesecretary@caravanclub.co.uk Selection of successful applicants is likely to be held in East Grinstead during the week beginning 13 April.
The next meetings of Club Council are on 9 May and 24 October 2015. The appointment is unpaid, but expenses are covered.