E-Gift vouchers on sale
10/02/2022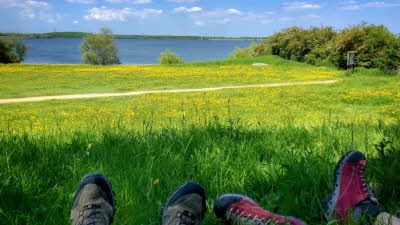 Photo of Grafham Water, Cambridgeshire by Katie Dudley
We are pleased to announce the launch of our new E-Gift vouchers – the simple, convenient and personalised option.
The new vouchers – which are valid for 12 months – can be purchased at any time of the day or night from the Club website and will be emailed to the recipient immediately. If the vouchers are intended for someone as a gift – such as a birthday present – you can choose a specific date for delivery.
The vouchers can be spent on UK site stays and function like a digital wallet, so you no longer have to spend the whole of a voucher in one transaction. When arriving on site you just need to show the digital voucher on your phone so that site staff can scan and redeem it. (Please note that Experience Freedom vouchers must be used towards payment before arrival and this can be done via our Contact Centre.)
The Contact Centre will not be selling the vouchers, but will be on hand to offer support (you can check your balance online at any time).
Laura Cass, Partnerships Product Manager at the Club, explains the increased convenience: "The buying process is quick and simple, plus with the added benefits of flexible denominations, personalised message and preferred delivery date. E-Gift vouchers will be easier to redeem and can be used multiple times until the value reaches zero; in contrast to paper vouchers where no change could be given if the full value was not spent."
To find out more, and to purchase E-Gift vouchers, please visit camc.com/vouchers.