Enjoy Edinburgh from Melrose Gibson Park
25/09/2015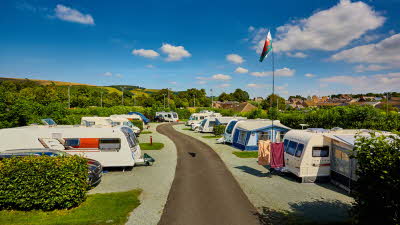 The eagerly awaited line was opened by the Queen on Wednesday 9 September, the day she became Britain's longest running monarch.
Trains start at Tweedbank station, just 1.5 miles or thirty minutes' walk from the site. Members and non-members can now enjoy an easy and quick journey in to the city of Edinburgh without the worry of the traffic or park and ride.
The journey takes in some majestic views along the 30-mile route, and takes 55 minutes. The railway line is the longest domestic line to be constructed in Britain for over 100 years.
Melrose Gibson Park Club Site is nestled on the edge of the town of Melrose, with its charming shops and historic buildings. It's overlooked by the Eilden Hills and has some fantastic walks along the banks of the Tweed and picturesque High Country.
Book your break at Melrose Gibson Park Club Site, and experience Edinburgh.