Enter a £1500 prize draw when you take the Economic Impact Research Group survey
05/06/2018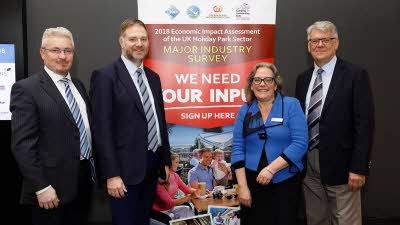 We're inviting everyone from tourers, campers and glampers to holiday-home owners and renters on UK sites and holiday parks across the UK to complete an online survey. Whatever kind of accommodation you used, rented or own, we want to hear about your holiday or short break.
A similar study was conducted in Scotland back in 2014, which estimated an impressive £700 million as the value of the sector to the Scottish economy per year, supporting nearly 13,000 jobs. This is the first time a similar survey will have been undertaken UK-wide, and we're inviting everyone to enter.
We'd love to hear from you by the end of June if possible, though the survey will be open until 15 October 2018. As a thank you, you can choose to be entered into a draw for one of 11 prizes of gift vouchers from a leading outdoors retailer. There's one £500 and ten £100 voucher prizes up for grabs.
Normal prize draw terms and conditions apply.