UK ports 'Exit Checks' will start from April 2015
26/03/2015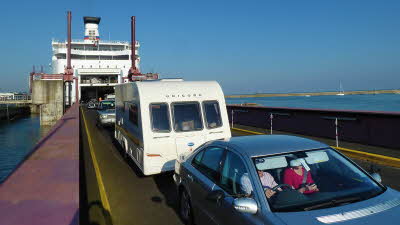 This means that the passports or national identity cards of each individual traveller will have to be checked by the ferry or tunnel operator prior to departure and the data passed to the UK government. This is similar to the current process at UK airports for International flight departures.
How this affects you
EUROTUNNEL
Eurotunnel are asking all customers to pre-register their details in advance of arriving at Folkestone in order to speed up their check in process. The Club, like other travel agents, cannot collect the passport details at time of booking as we are not equipped to handle this sensitive data with a secure link to Eurotunnel systems.
Customers, including Club members will need to call the Eurotunnel Contact Centre on 0330 1233207 to register their details.
FERRY COMPANIES
Data will be collected at port when checking in. The ferry companies will simply scan the passports or national identity cards during the normal check-in process at port. This will undoubtedly increase the time it takes to process each vehicle at check-in but this will be minimised if travellers are prepared and have their documents ready to hand over.
We recommend that members sailing to Dover should arrive in plenty of time, particularly at busy periods as there may be lengthy queues as a result of this new process.
Other ports shouldn't see such an impact because of their less frequent sailing times.
When approaching the ferry check-in area, please have your passports or national identity cards to hand.