First place for the Club
09/11/2016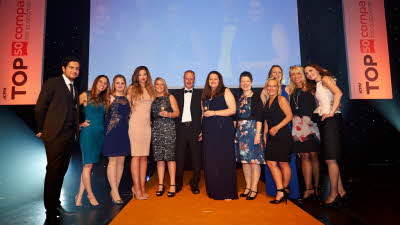 The Club has come first under the 'Travel Services & Hospitality' category, in the Top 50 Companies for Customer Service 2016 Awards.
We also picked up second place in the 'Best Overall for Email' section.
The Club's 140 strong customer service team in East Grinstead, as well as over 400 wardens across our UK sites network have worked hard towards earning The Club this prestigious award.
"This award is testament to the strength of our customer service team, both at head office and across our site network. We pride ourselves on offering the best possible touring experience for our members, from the first enquiry right through to when they are on holiday." Exclaimed Peter Martin Head of Operations, Membership Services, "This award win is incredibly well deserved by all involved and we will continue to develop, and evolve our customer service channels to meet the needs of our members."
The Top 50, in partnership with GFK Mystery Shopping runs the only independent market research exercise that uses use real customers to log their phone calls, emails, web chat and social media interactions. Mystery shoppers (both actual and potential members) engaged with The Club's Contact Centre and recorded what happened during their conversation.
At The Top 50 companies for Customer Service 2016 award ceremony, over 700 leaders in customer service arrived for an evening of industry celebration. The Club feels very privileged to have received this outstanding achievement.