Kendal Mountain Festival
17/11/2016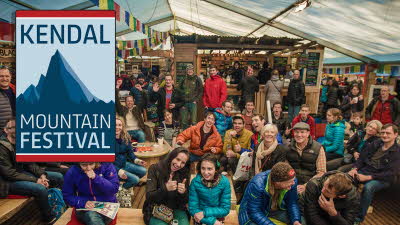 Thousands of adventurers from across the globe will gather in the beautiful Lake District town of Kendal to celebrate all there is to love about the great outdoors. Inspirational guest speakers will be there, from industry experts, mountaineers and explorers to athletes, photographers and artists, all sharing their extraordinary stories and insights.
The festival hosts the first International Mountain Film Festival of its kind in the UK, showcasing over 70 short films and documentaries. Not only that, there's also book and literature events, sports presentations, demonstrations, art exhibitions and workshops in various venues around the town.
Come down and visit the Club Airstream, as we'll be showing Kendal Mountain Festival our support in the Village BaseCamp. You'll find BaseCamp right in the heart of the action, in front of the Brewery Arts Centre. We'll be there all weekend, located alongside top brand and equipment manufacturers, exhibitors and fellow sponsors so come and say hello!
Where to stay
Our very own Meathop Fell Club Site is open for business only a 20 minutes' drive from the festival. Situated in Grange-over-Sands and close to Brockhole, the National Park Visitor Centre, it's a great location to explore the Lake District that surrounds Kendal.
As well as recommending our Club sites, Kendal Mountain Festival is also running its own campsite from £20 per person.
Full details about accommodation can be found on the Kendal Mountain Festival website.
We hope to see you there!