Making site bookings easy
28/10/2014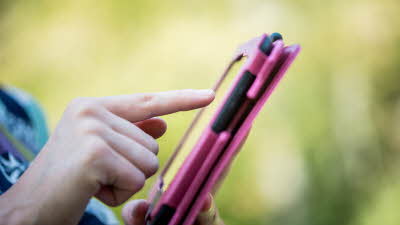 Club site pitches for March to December 2015 can be booked from 9am on 3 December - so it's time to start planning your getaways.
Members will be automatically directed to our Easy Book service which has been designed to make pitch reservations as quick - and easy - as possible! (You will not be able to book using the traditional 'search by location and date' method on 3 December).
Benefits of Easy Book
mobile and tablet friendly

upfront pricing

interactive calendar

auto-filled with your saved details
Special offers
The Club will continue to offer a selection of special offers during 2015, including Midweek discount and Kids for a penny. Look out for more news in the December issue of the magazine.
What to expect on 3 December
We have made some improvements to the system in time for our spring/ summer bookings launch day. Firstly, we have increased the 'My Profile' session time to give you longer to make a booking before being timed out.
Secondly, users will be able to see a 10-minute countdown clock on the booking form so they can view how much time is available during their slot (we have to limit time spent actually making a booking to be fair to all users and keep the system running smoothly). It is a good idea to have a list of your preferred sites (plus alternatives in case of need) and dates to hand.
Top tips for making your bookings
you can sign in to 'My Profile' from 7am
bookings can be made from 9am on Wednesday 3 December
on the day, a simplified home page will be visible from 7am giving you the option to sign in, book a UK site (from 9am) or browse the website
you can only make one booking at a time. When you have made a reservation, you will be taken back to the home page where you can start to make another booking as soon as a slot becomes available
once a booking has been made, a confirmation email will follow within 24 hours. Your booking will appear immediately in 'My Profile'.
Check out our magazine article for more hints & tips.
Winter bookings open!
You can already book sites that are open between 4 January and 26 March 2015 (see open all year sites for a full list) - so you don't need to wait until 3 December if you're planning to go away over this period.
Easy Book, quick and simple...
From Club Together:
"Good to see that it's compatible with the iPhone"
"Particularly liked the pre-filled details and predictive search"