Olympic swimming pool complex opens in Stratford
29/04/2014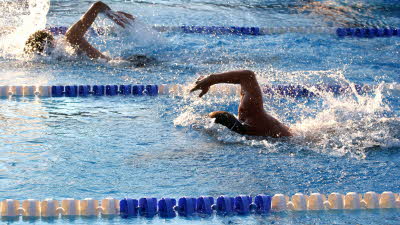 Stratford sees the re-opening of its Olympic swimming complex since world records were set there in the London 2012 Olympics. The pool welcomes everybody from complete beginners to Olympic pro's, the young to the old.
The centre offers swimming lessons, diving lessons and fun family activities. Come and watch competitions and swimming events as the pool seats up to 3,500, while competitors can utilise the high-tech touch timing system, scoreboard and starting blocks.
The facilities are modern and rooms are spacious. There is a gym, café, changing rooms, crèche, meeting rooms, seminars and a sports science space. The wavy metallic roof and glass arches demonstrate simple, elegant design by Zaha Hadid.
The pool is open 7 days a week and swimming sessions are affordably priced. It is recommended that you book a session during these first few weeks of the swimming pool's opening due to popular demand.
Stay at a nearby Club site
Close by to this family fun-sized swimming pool is our Crystal Palace Club site and Abbey Wood Club site which will give you a place to stay if you plan to pop in to the pool.