On ya bike! London to Brighton 2015
27/05/2015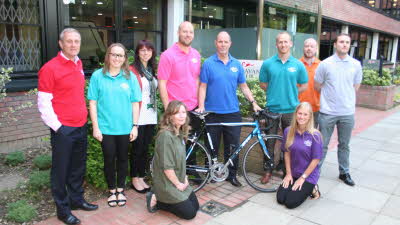 They'll be joining around 28,000 other riders to raise funds for the British Heart Foundation.
The ride, now in its 40th year, starts bright and early at Clapham Common and takes in some great sites close by. The course meanders down country lanes and over the majestic South Downs before soaring to a victorious finish at Madeira Drive, around midday, not far from the Brighton Club site.
For those thinking about a last minute break to the coast this June, why not book a stay at Brighton Club Site? You can come and join us at the finish line or Ditchling Beacon to cheer our triumphant cyclists on!
If you are already booked in at Brighton this season, be sure to check out the other great attractions the town has to offer. Take in the splendour of Brighton's Royal Pavilion, soak up the sun at the marina or browse the many interesting shops buried in the Lanes.
Cycling is a great way to get outside and enjoy the summer, if you're feeling inspired to set out on two wheels; we have lots of great suggested routes. We've partnered with Sustrans, to design 35 routes that start at Club sites and take in the best and most beautiful parts of the UK. Find out more about our routes and download a cycling route map today.
Donate to the British Heart Foundation
If you aren't able to join us but would still like to support the charity, we have set up a JustGiving page where you can donate to help the British Heart Foundation continue to carry out ground-breaking research.