Plantlife wild flower vote
29/05/2015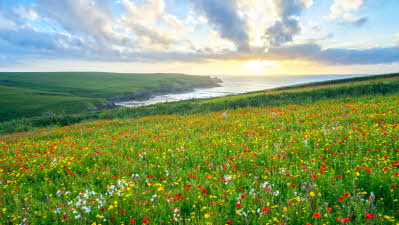 The shortlist of 25 flowers has been voted for by the membership of Plantlife over the winter and is going live for the public to vote as part of celebrations for the charity's 25th anniversary. The results will be announced in June.
The UK public can log onto www.plantlife.org.uk/wildflowervote to see the 25 shortlisted wild flowers, discover their conservation status and cultural importance and, of course, place their vote. And as votes are placed, see what difference it makes to the countdown...
Plantlife expert Dr Trevor Dines comments "I love this shortlist produced by Plantlife members – it's slightly bonkers and in many ways reflects us a nation. There are country icons we can be proud of, like dog rose for England and wild daffodil for Wales. There are familiar plants we all know and love – bluebell, primrose and foxglove. But then there some real oddities... Who would have thought chickweed-wintergreen, a rare plant of woods in Scotland and northern England, would have made the list? I've only seen it once, although that was enough to confirm its undeniable beauty. On the contrary, cow parsley is seen as road verge weed by some, but is clearly loved by many. There are powerful symbols too – we cherish poppies to remember our fallen soldiers – while legend has it that Pasqueflowers grow on the graves of Viking warriors, springing up from their blood. It's an eclectic mix; one that perfectly reflects our countryside and our relationship with it."
The shortlist:
Bluebell
Primrose
Cowslip
Harebell
Poppy
Grass of Parnassus
Wood anemone
Bee orchid
Snakes head fritillary
Red campion
Foxglove
Chickweed wintergreen
Lesser celandine
Oxeye daisy
Meadow cranesbill
Honeysuckle
Thrift
Ragged robin
Pasqueflower
Dog rose
Wild daffodil
Viper's-bugloss
Snowdrop
Cow parsley
Cornflower
For Plantlife's new Vice President, Rachel de Thame, it is a difficult choice: "Choosing a favourite wild flower is like being asked to choose a favourite child! For me, though, it would be snake's head fritillary for its shy beauty and simple elegance. This flower has disappeared from 17 vice counties so I hope this national vote will show that we want this gradual vanishing of our wild flowers to stop."
Marian Spain, Chief Executive, says: "Will it be the bluebell, or the primrose, wood anemone or poppy? Wild flowers hold such a special place in our hearts but we often take them for granted. As part of our 25th celebrations, this public vote gets us talking and thinking about our wild flowers over the spring and early summer, but it also has a serious side. One in five of Britain's wild flowers is under threat and flowers that have been present for centuries across our counties are disappearing year in, year out. By casting your own vote, you'll be making it clear that you want to help us keep the colour in the countryside."
For more information about the shortlisted flowers, high-res images, other celebrity support or to speak to a Plantlife expert, please call Emma Pritchard, emma.pritchard@plantlife.org.uk, 07584 995 929.