Playweek Go Ape winners revealed
13/09/2016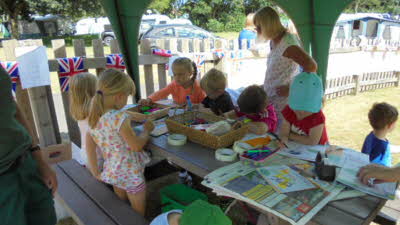 Congratulations Team IncyKids from Incleboro Fields!
25 Club sites hosted a Go Ape-inspired activity course competition and the little monkeys on-site competed to win a day out at a Go Ape forest adventure.
The 25 sites went head-to-head to see who could construct the best activity course and Team IncyKids from Incleboro Fields Club Site took home first prize. We hope you enjoy your tree top adventure day out!
The runners up came from York Beechwood Grange Club Site and will recieve a fun-filled Go Ape goodie bag.
Monkeying around
We held our first ever Tourer Explorer Playweek in August and it got a big thumbs-up from families.
Most of the Tourer Explorer sites held a day of fun and games between 3 and 10 August in support of National Play Day, a celebration of children's right to play, where activities ranged from the slowest bike race and activity courses to pond-dipping and den building.
Save at Go Ape
Go Ape said: "We have been astounded by the level of creativity in the children's' designs, some of which would rival the Chief Gorilla's himself. The children have worked together to produce some tree-mendous courses and showed off how resourceful they could be with their materials."
As a member of the Club, you can swing by Go Ape and save 10% on a Tree Top Adventure. Find out more.