Pulling together in a crisis
09/04/2020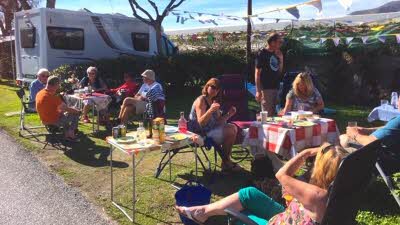 Our Long Winter Stay Sun holiday at Camping Don Cactus
As communities across the country get to grips with the effects of Coronavirus, we thought you might like to hear about how the Club have been looking after you – and how you have been looking after each other.
As the situation has progressed we have heard lots of 'good news' stories from across the Club. The Red Pennant emergency service has been working flat out to help members returning from overseas for example; UK Club site staff went beyond the call to look after visitors during the early stages of the crisis; Centres continue to operate and do their bit for charity, and members are going the extra mile to help one another.
Here's just a taste of what's been going on...
Pulling together
Due to uncertainty over ferries, Greg and Sharron Cunningham, the hosts of one of our Long Stay Winter Sun holidays at Camping Don Cactus, led a convoy of British caravanners more than 1,000 miles through Spain and France so they could catch the Eurotunnel home.
One of the drivers was 87-year-old member Eric Bradbury, accompanied by his wife Pam. The group, which travelled at a sensible pace to cater for all members, was fortunately able to secure pitches at the Twin Lakes campsite north of Bordeaux, where they were given a warm greeting and offered welcome cups of tea. We are happy to say that everyone completed the journey safely, making their way on to their respective homes in Dorset, Shropshire, Hartlepool and Scotland!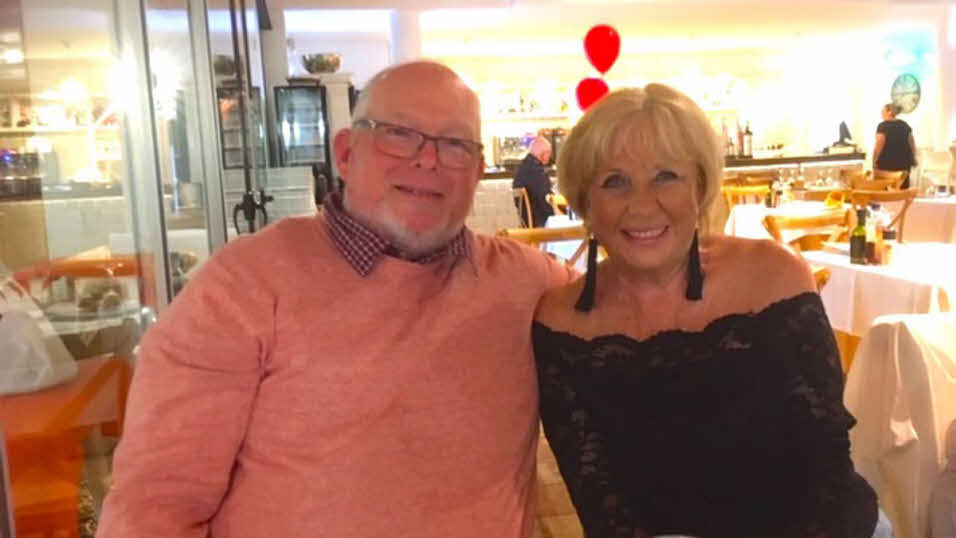 Greg and Sharron Cunningham
"Everybody was very stoic – we all made the best of it," says Sharron. "There was a lot of laughter even though it was very stressful at times. We were a happy little throng really! I rang them all to make sure they got home all right and they were fine."
Eric, who drove around 1,700 miles in total, says the experience hasn't put him off travelling overseas in the future. "My wife's been on to me about going next year!" he says.
Note: these were exceptional circumstances but the Club does not usually recommend travelling in convoy.
Safely home
Muriel Forbes-Park had been holidaying in Spain with her husband Michael. But when she boarded her flight home and started coughing, she was told to disembark. She went to the local hospital where the doctor told her no treatment was necessary. The Club's Red Pennant staff liaised with the couple and organised a taxi from the hospital to a good-quality hotel where they spent the next four nights. Return flights were booked and on arrival in Birmingham, the Club again arranged a taxi to take them to their home in Derbyshire. "You couldn't fault it [the service received]," says Muriel.
Virtual rally
Being unable to travel didn't stop Cumbria Caravan and Motorhome Club Centre from rallying – they held an event over the internet instead. The rally began with an opening 'flag' ceremony, and this was followed by a competition to see who could build the best caravan model out of a shoebox!
Each committee member made a short film, and teenage rallier Callum edited them all together. Says Treasurer Daniel Jackson, "We wanted to make sure that our members felt they still belonged to the centre and Club by keeping in touch, offering a virtual brew and chat, and, of course, making sure those who are individually isolated are not as lonely as they might be."
Crossing the border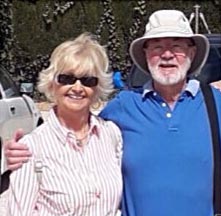 Mike and Geraldine Jamieson
Mike and Geraldine Jamieson had been staying in Luz, Portugal. Following news of ferry cancellations, they decided to embark on the long journey back to Devon by road. They set off with another motorhoming couple from Cornwall, and Mike says they offered each other terrific "moral support".

The Jamiesons contacted the Club asking for information on crossing the border from Portugal into Spain. Red Pennant staff researched government advice and sent official web links on to them, all the while keeping them updated with ferry information. Ultimately, the Jamiesons caught a crossing from Calais to Dover. One of their comments – "It's great to have the Club back-up on tap when the going gets tough."
Back in Blighty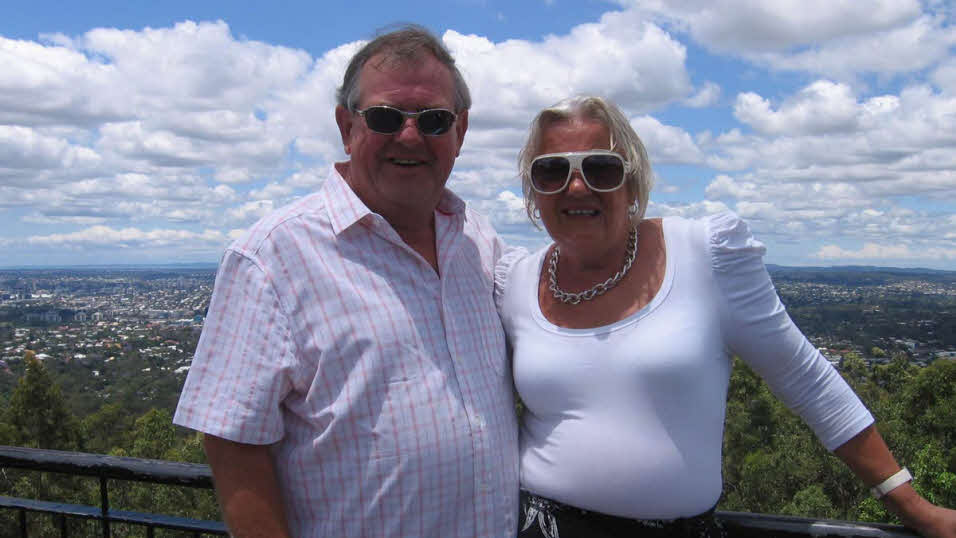 Alan and Maureen Jameson
Another couple who made the long journey home from Spain by road instead of by ferry were Alan and Maureen Jameson from North Yorkshire. The Jamesons took their time, starting near Benidorm and stopping every 150 miles or so on their odyssey, eventually catching the Eurotunnel from Calais. While they didn't need to call on Red Pennant on this occasion, Alan says, "I always take it out – it's a comfort to have it."
Easter surprise
South Essex Centre was unable to hold its scheduled Easter Rally – so it decided to donate all 90 of its Easter eggs to the Little Havens children's and young people's hospice in Benfleet. The committee would like to thank all the members who had been booked on the rally – and who missed out on their chocolate!