Queens Baton sails through Strathclyde Country Park
08/07/2014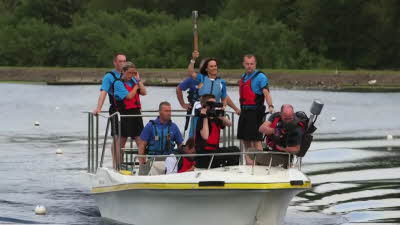 The celebrity accepted the baton from Scots runner Tom McKean at Strathclyde Country Park - home of triathlon during the Games. Smillie then sailed the baton across the lochside, ending its journey around North Lanarkshire in style!
Celebrate the Games with us
Some of our Scottish Club sites, including Strathclyde Country Park Club site, will be celebrating the Games by holding Commonwealth parties. If you're staying on one of these sites during the Games, why join in the fun.