Raising money for The Brain Tumour Charity Jon Fredrickson Fund
17/04/2014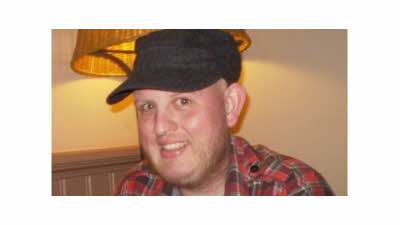 "We bought our first caravan early in 2004, when Jon was 18 years old. He was recovering from a year of cancer treatment for a medullablastoma brain tumour, and initially he was happy to stay with us, in our caravan.
Quite soon, to give himself some independence, he brought along his own little tent and pitched up alongside us.
In 2008 Jon's Brain Tumour returned and we decided an awning 'inner tent' was warmer than the tent, so he moved 'indoors!'
As his trips with us became more frequent (he was now unable to go to work) we upgraded his 'inner tent' to an awning annexe which was very smart! This worked very well, giving him more space and comfort.
By 2010 Jon's tumour had spread to his lymph glands. Frequent and repeated courses of Chemotherapy had weakened him. He was still keen to come caravanning but from June 2011 we decided that Jon needed to have the fixed bed in our cosy caravan (and access to electricity for a breathing pump), so Roy and I moved into the awning annexe and Jon lorded it as 'Master of the caravan'!
Jon last caravanned at The Greenbelt Festival staying at the Cheltenham Racecourse site in August 2011.
Jon was keen to travel but realised his plans needed to be modest, so planned to travel to the northern, southern, western, and eastern most points of the UK. Unfortunately he didn't manage to achieve this, so we are doing the east to west for him, in his memory, and to hopefully raise some funds for research with The Brain Tumour Charity-Jon Fredrickson Fund."
If you have been inspired by Roy and Jaqueline and want to help them raise money for the Brain Tumour Charity Jon Fredrickson Fund then please contact Jaqueine either by email or telephone.
Call: 01454 317 886
Email: jackyfred@blueyonder.co.uk