Rosedale Abbey
27/05/2014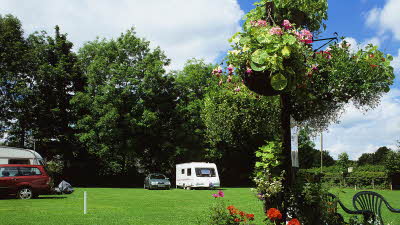 Have you booked your stay?
The Howard Rosedale Abbey Club Site is a most attractive, tranquil riverside location in the heart of the North Yorkshire Moors National Park, on the edge of Rosedale Abbey and north of Pickering.
You will find the coast is within easy driving distance of the Howard Rosedale Abbey Club Site and all the conveniences you could want are available in nearby Pickering.
Events nearby
Throughout the year there are many events that take place near to this fantastic Club Site. From the Pickering Walking Festival to the Seafest Maritime Festival there is so much to get involved in.
Check out the Yorkshire Coast Major Events line up for 2014 and take part in something a little different this year to brighten up your trip. Yorkshire Coast Major Events 2014
Walking in Pickering
For all walk lovers the Pickering Walking Festival 2014 is taking place in September from Friday 26 - Sunday 28, for full details of the walks taking place and what adventures you can expect visit their website. Pickering walking festival 2014.
Did you know that Pickering became the 29th "Walkers are welcome" town in 2009. To help you make the most out of where to walk and where to visit during your stay you can contact their team or visit their website for more information. Pickering Walkers are Welcome
Don't miss out book your break at this wonderful Club site now!
or call 01342 327 490