Save the date
08/11/2016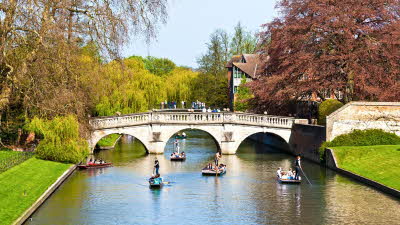 Club site pitches for next year's touring season go on sale at 8am on Wednesday 7 December.
Find inspiration for your next holiday and start planning today, with 160 Club sites to choose from we have something for everyone.
Members can book Club site pitches for stays from March 2017 to early January 2018 – so don't miss out!
How do I book?
All bookings will need to be made through the Easy Book facility which is incredibly straightforward. Members will be
asked a few questions about their stay and then prompted to book.
You can use Easy Book on your smartphone or tablet with the ability to view pricing upfront.
To streamline the booking process, you'll be asked the following questions:
Where do you want to go?
When are you going?
Who is going?
Once complete, you'll be a few short clicks away from confirming your booking.
Please remember that the traditional 'search by location and date' method on The Club's website and the UK Sites App will be unavailable from 6 December to no later than 10am on 8 December.
On 7 December, members will be given 10 minute slots to make each booking. Due to the high volume of bookings expected, we are required to limit the time spent making a reservation.
This ensures fairness for all members and keeps the system running smoothly. We recommend members have a list of preferred sites and dates to hand as well as alternatives.
Step by step guide
We've put together a list of important points that our members should be aware of.
You can sign into 'My Profile' from 7am on 7 December
Bookings can be made from 8am on 7 December
From 7am on the day, users will see a simplified version of the home page, giving them the option to sign in, book a UK site (from 8am) or browse the website
Only one booking can be processed at a time – once you have made a reservation you will be taken back to the home page. As soon as another slot becomes available you can start to make another booking
Successful bookings will appear immediately within 'My Profile'. You will receive an email confirming your booking within 24 hours
If available, you'll be able to book site stays up to 3 January 2018
There will be no access to UK site bookings online, via the Contact Centre or the site network on Tuesday 6 December
There will be no access to UK site bookings via the UK Sites App on Tuesday 6 or Wednesday 7 December. Service on the UK Sites App should be returned no later than 10am on Thursday 8 December
You will not be able to book through the sites directly on 7 December
You will be able to make tent bookings from 11 January 2017
Are there other ways I can book?
The Contact Centre will be available on 7 December to make bookings. Please understand our team will answer calls as quickly as possible, but bear in mind our lines will be particularly busy, especially between 8am and noon.
Postal bookings will be accepted but won't be processed until after 7 December.*
Can I still book sites like normal?
Our year round sites remain open between now and 17 March 2017. With lots of availability across the UK, there's never been a better time to book.
What if I want to book an overseas holiday?
International breaks are unaffected. Customers will be able to book an overseas site regardless.
Will all sites be available to book?
We are continuously delivering a programme of redevelopment work to ensure our sites are maintained to the highest standards, which means some sites will be opening slightly later than normal. Below are the list of sites:
Please note: Hawes Club Site will be partially open from 10 April 2017, running as a service point only site with 55 pitches available from 10 April to 30 June 2017. Fees will be reduced accordingly. During this time the site will be able to accommodate motorhomes, however there will be no motorhome disposal facilities available. The site will be fully open from July 2017. We apologise for any inconvenience caused.
*Availability will be subject to online and telephone bookings that have already been made.
Site fees in 2017
The Club has released pricing for all UK sites in 2017.
Your 2017/18 Sites Directory and Handbook is coming soon
The 2017/18 edition of The Club's Sites Directory and Handbook will be with you soon, but a little later than usual. We have a number of exciting projects and developments which will impact upon the content of the handbook, so the latest edition will be with you in mid February.
Rest assured that all Club site and CL information is available and up to date on our website and UK Sites App.