Scorching summer savings
06/03/2014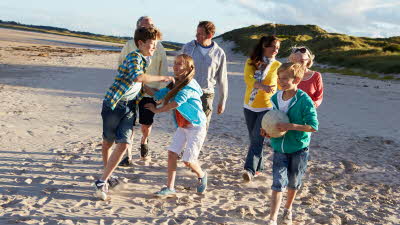 Experts are reporting that 2014 is set to see a summer scorcher, with Professor Armin Bunde of Justus Liebig University, Germany, calculating that the influence of "El Nino" will result in a 75% probability that summer 2014 will be the hottest on record, due to the very same processes currently wreaking havoc across the world.
A summer holiday to remember
Here at The Club we're all looking forward to the end of the wind and rain so we can hit the road for a summer holiday to remember. To celebrate the best of the UK summer, we're offering you some great site deals - so don't miss out on an unforgettable summer.
Book a summer escape today and remember you don't have to pay a deposit!
If you can't wait until summer, then why not plan a trip for the May bank holiday and enjoy a great value getaway, with sites from just £12!