The Aurora Borealis sweeps across the UK
04/03/2014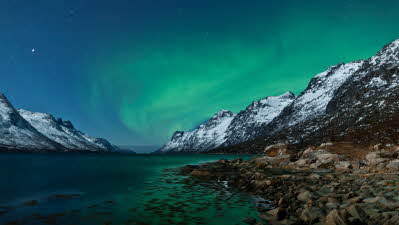 Also known as the Northern Lights, the display is caused by electrically-charged particles that enter the Earth's atmosphere from the Sun. While tourists often head to Finland and Iceland to catch a glimpse of them, the lights were visible at places such as Dunluce Castle in County Antrim and Stonehaven war memorial in Aberdeenshire; the latter of which enabled visitors at Stonehaven Club site to have a night they would never forget.
Speaking to the BBC, astronomer Mark Thompson said: "It is just good luck. The last time I have seen it this spectacular was probably 20 years ago."
Our featured discussion on Club Together includes comments from Members who managed to catch the Northern Lights.