Venture Abroad with new sites for 2018
11/12/2017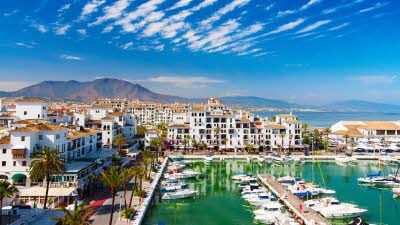 We've added new sites in France, Spain, Italy, the Netherlands, Ireland, Belgium and Luxembourg, meaning no matter what adventure you're looking to have, we have the right site for you!


New sites in France
Le Lac de Panthier, Burgundy
With easy road access, Le Lac de Panthier is ideally placed for exploring Burgundy's prettiest corners. This site is perfect for families, with lots to do and plenty of cycle paths to explore.
Camping de l'Ill, Alsace and Lorriane
Camping de I'Ill is a beautiful site on the banks of the River Ill. Just 2km from the old city of Colmar, this site is perfectly placed to explore the city's culture, venture along the Wine Road or visit the Voseges Mountains.
Le Paradis, Aquitaine
This family run site is set in the valley of the Vezere River, surrounded by stunning cliffs and caves. There's plenty to do here directly from the site, including canoeing, walking and cycling.
Le Cabellou Plage, Brittany
Le Cabellou Plage boasts an on site swimming pool, plus direct access to sandy beach. This site offers great cycling routes and is well situated to visit Pont Aven or Concarneau.
Huttopia Versailles, Picardy and Ile de France
Just 100m away from Versailles, Huttopia Versailles is perfectly placed to explore the old French cultures. This site is just a short walk from the Châteaux de Versailles, and has easy access for day trips to Paris to visit the Louvre musuem or the Eiffel Tower.
Huttopia Ile de Ré, Poitou Charentes
Huttopia Ile de Ré is set in the heart of the forest, amid the Ile de Ré's beautiful villages. Take a dip in the pool or hire a bicycle on site to explore the Ile de Ré cycling network.

New sites in Spain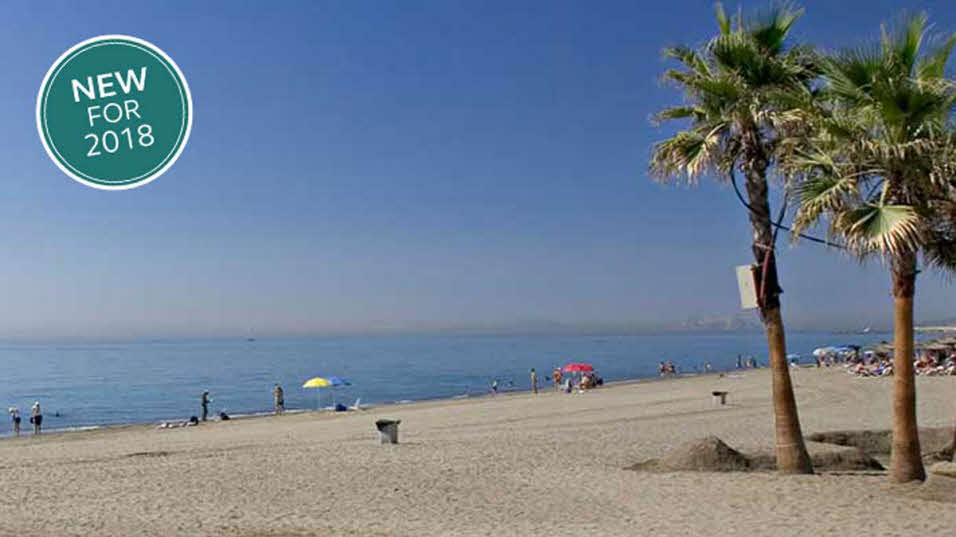 Parque Tropical, Andalucia
Surrounded by tropical plants, this family run site is a short walk to the Costa del Sol. Make sure to visit nearby Estapona nearby, or venture further afield and spend a day in Gribralta.
Val de Vaqueros, Andalucia
Val de Vaqueros offers dramatic views and a great base to explore the Andalucian hills. Be sure to have lunch at Los Troncos, where you can claim a free drink if you say you're staying at Val de Vaqueros! This site also offers regular coach excursions to Morocco, for those wanting to venture further out.
Playa Almayate, Andalucia
Perfect for beach holidays, Playa Almayate offers direct access to the Costa del Sol. From here, you can explore Granada and Malaga or relax with traditional Moroccan tea and pancakes at the on site 'Tetería'.
Alicante Imperium, Valencia
Situated on the edge of the seaside town Villajoyosa, Alicante Imperium offers stunning views of the mountains on the Costa Blanca. From the site you can visit Villajoyosa town's Roman legacy, chocolate factory and museum, or explore the hustle and bustle of Benidorm.
Villasol, Benidorm
Villiasol in Benidorm is just a 15 minute walk from sandy beaches. The site itself offers a tropical outdoor pool with a beautiful restaurant terrace which overlooks it. Be sure to visit Alicante and Benidorm.

New sites in the rest of Europe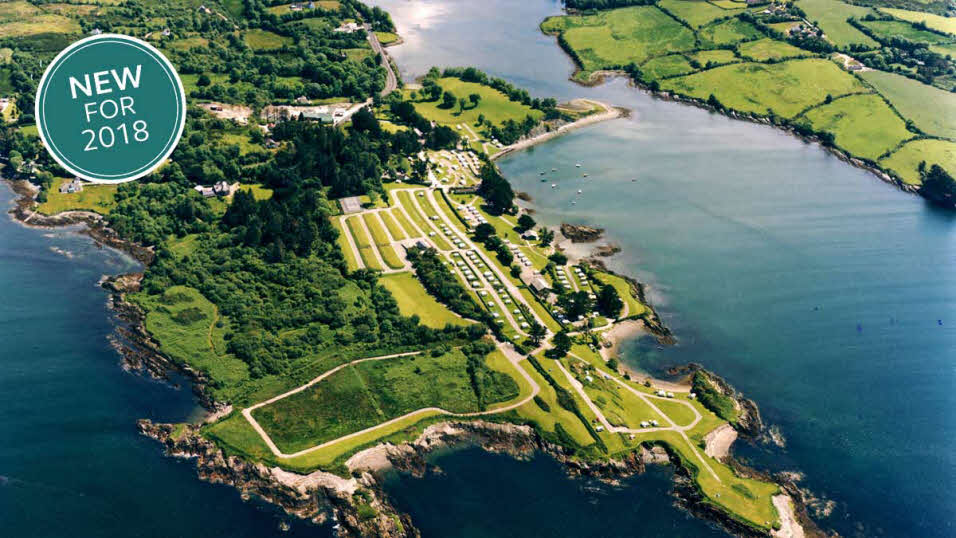 Eagle Point, Ireland
Surrounded by mountains, overlooking Bantry Bay, Eagle Point in Ireland is a great base for exploring the history and culture of West Cork. Great for golf, walking, cycling and fishing.
Camping de Papillon, The Netherlands
Camping de Papillon is set in a stunning rural location close to the German border of the Netherlands. This site is an ideal base for exploring the Twente region by bike or by foot.
Villagio de Fiori, Italy
Situated directly on the coast facing the Mediterranean sea, Villagio de Fiori offers an on site restaurant where you can try Mediterranean specialities. Browse around the market and old town of San Remo only five minutes away by bike.
Kompas Camping Nieuwpoort, Belgium
Kompas Camping Nieuwpoort is a great family site with plenty to do in the area. From the site, you can use the cycle track which takes you into Nieuwpoort. This site is in a perfect location to visit Bruges and the First World War heritage sites.
Nommerlayen, Luxembourg
This site is an ideal starting point for beautiful walks and mountain bike trips through the Nommerlayern forest. With bike hire on site, this is a great base for exploring the area.