Things to do
Things to do
22 - 26 May 2020 | Belvoir Castle
Have a Go Arena
Have a Go Arena - all activities are free of charge!
Friday 22 May: 12pm - 6pm | Saturday 23 May: 10am - 4pm | Monday 25 May: 10am - 4pm
Activities Marquee
All the Activities Marquee entertainment and competitions are designed for all the family to enjoy and are free to enter with tickets available on the door each evening.
Tourer Explorer Zone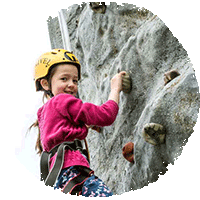 The Tourer Explorer Zone has activities for children of all ages, with crafts and youth club games in the marquee and a range of activities outside. With the ever popular climbing wall, bouncy castle, bungee run and penalty shoot-out and batak cones there is something for even the most energetic kids. Look out for the bush-craft sessions round the firepit, which are hugely popular and promote responsible enjoyment of the countryside. Each day we will have special guests in the marquee – we hope to have animals, our fantastic magician and a musical day.
All these activities are fully supervised and free for all participants at the National.