Caravan towing courses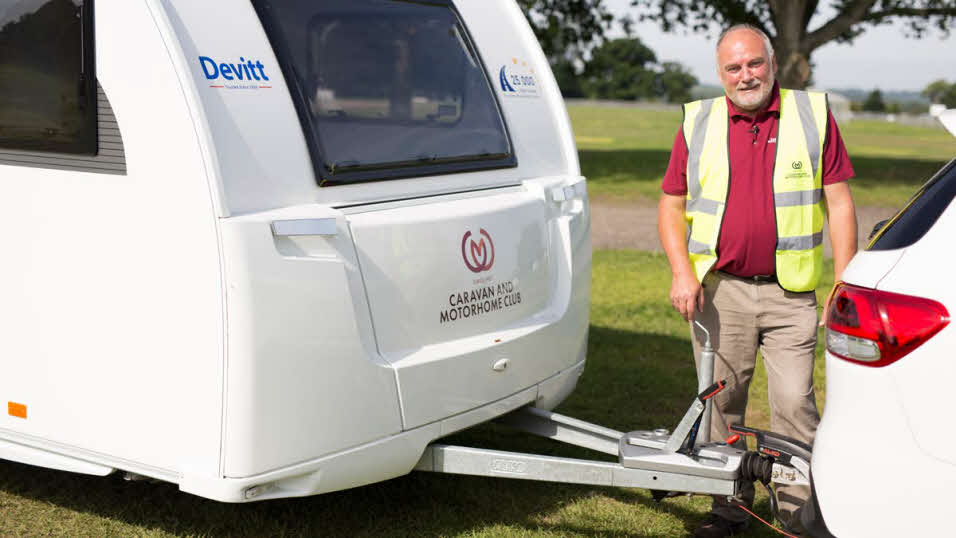 We offer two caravan towing courses at 13 locations across the country. Whether you're a first-timer looking to build confidence or a more experienced tower wanting to give your skills a boost, we have a caravan course to suit your needs.
Practical Caravanning training course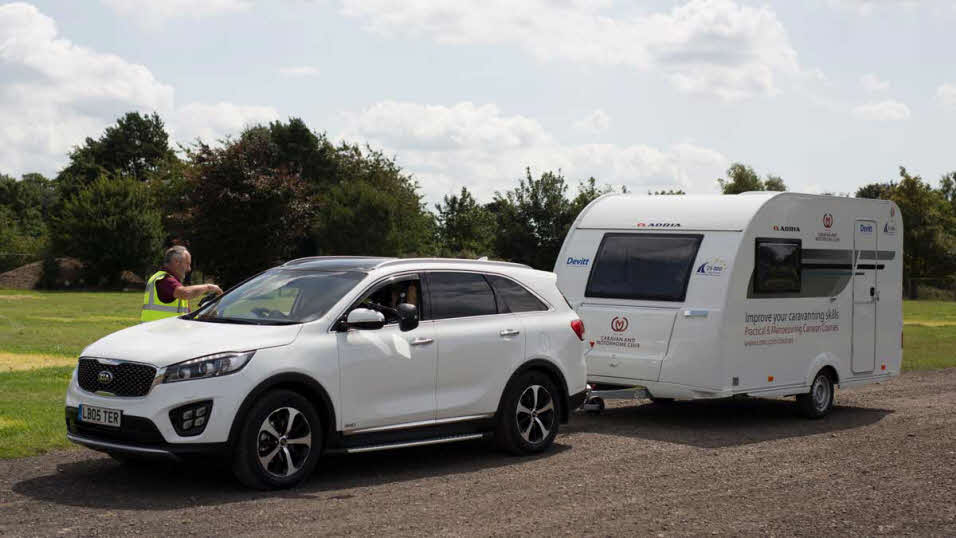 Ideal for first-time caravanners
Caravan Manoeuvring training course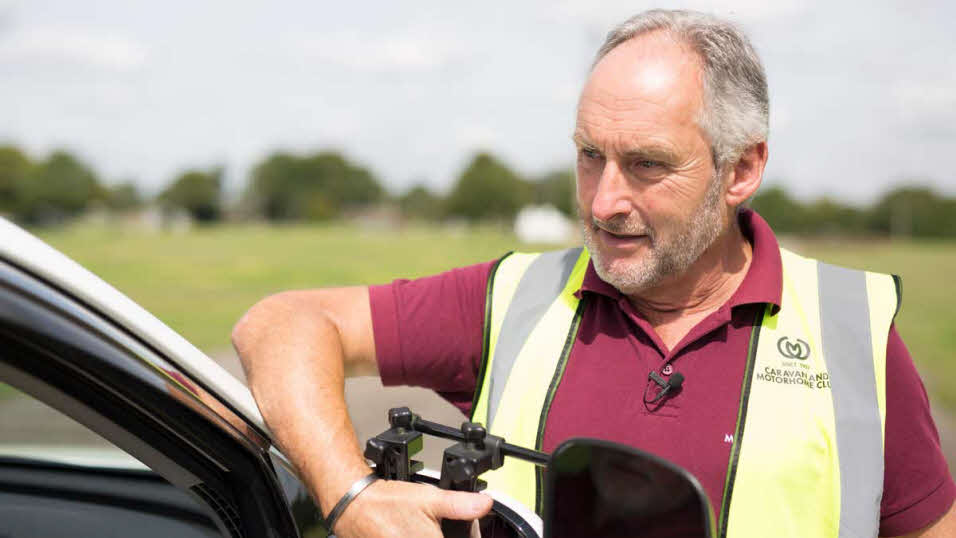 Ideal for the more experienced tower
Locations
What you'll need
What you'll need
A standard driver's licence will be fine for the course, but check your license covers you to tow a large caravan on the road afterwards.
A car fitted with a towing bracket and functional 13 pin or 12N electric socket. It will also need a minimum of 70-80mm between the bumper and the centre of the towball to allow clearance of the caravan hitch.
Cover for third party liability insurance on your towing vehicle. You may need to advise your insurer that you intend to tow a caravan.
2 external mirrors
What we provide
Use of one of a fleet of 50 Adria caravans.
A copy of the Essential Guide, with a programme and information sheet on the training centre, covering location, local accommodation and caravan sites. Plus your booking confirmation.
Free tea and coffee throughout the course.
A certificate that will be presented to you when you complete the course.
Hitching compatibility
To attend either the Practical Caravanning or Caravan Manoeuvring courses your towcar will need to have a minimum clearance of 70-80mm between the bumper and the centre of the towball, to allow clearance of the caravan hitch.
Correct towball type
Your car's towbar must have a standard 50mm towball - like most modern caravans, ours are fitted with stabilising hitches which require a minimum clearance around the towball.
If your towball is one which bolts on to the towbar it needs to be compatible with an AL-KO stabiliser. These have an extended neck cutaway which allows the stabiliser to articulate fully without fouling the towball.
If you have a fixed or detachable swan neck style towbar (where the towball is integral to the towbar) these will be compatible with the course caravans.
The clearance required between the towball and bumper
With all types of towbar, there must also be adequate clearance between the towball and the bumper of your car - for The Club's course caravans this is 70-80mm.
Towbar legal regulations require there to be at least 65mm from the centre of the towball to the nearest vertical part of the bumper – don't worry, most manufacturers provide more clearance than this which will minimise the risk that the caravan hitch will contact your bumper.
If the clearance is less generous on your car, you may wish to add a bumper protection device (either a metal plate or a stick-on plastic protector).
Getting your towball ready before the course
The towball must be clean of grease, rust or dirt. (Use brake cleaner if necessary, or a fine emery cloth on rust.)
If it is brand new, you'll need to remove any protective paint finish from it. (Use a fine emery cloth to gently remove the paint, then wipe clean with brake cleaner.)
Important information
You don't need to bring a caravan for either course. We'll provide you with one to train with (maximum weight is 650kg).
If you are attending with a partner or friend, you only need to have one car between the two of you.
Only fee-paying attendees will be able to come into the training centre with you.
The theory instruction is by lecture, discussion and use of training aids in a classroom situation.
Participants will use their own car, which needs a minimum clearance of 70-80mm between the centre of the towball and bumper of the car.
The ratio of participants is six to one instructor
There are caravan sites near all venues if you would like to pitch-up close to your course training centre – details of these will be provided to you once you've booked
If you have any special needs or requirement please book over the phone on 01342 336 666
Cancellation policy
Non-attendance - cancellation
If you've let us know you're unable to attend 2 weeks or more before the course, the full fee will be refunded, less the course admin charge of £20.
If you've let us know less than 2 weeks before the course, a 50% refund, less the course admin charge of £20 will be given.
If you haven't let us know more than 48 hours prior to the start of the course, we are unable to give you a refund.
If you'd like to cancel your course place, please contact the Events department at Club offices. If cancelling on the day of a course, please also get in touch with the Training Centre.
Transfer of booking
If you transfer your booking to another date or venue after enrolling, an admin charge of £20 will be made per person. If the transfer is made within 48 hours prior to the start of the original booking, there will be a further charge of 50% of the course fee.
Bookings cannot be transferred to the following year.
Cancellation of course
If, for any reason, a course is cancelled, those accepted on the course will be offered an alternative where possible, or refunded the full fee.
In normal circumstances, you'll be notified of cancellation at least 10 days before the date the course is due to commence. No admin charge will be due in these circumstances.
Do you have the correct licence to tow?
Find out if you need to take the B + E test and where you can take it
Essential Guide to Touring
Free when you take one of our courses. This can also be purchased from our Club shop.
Jam-packed with heaps of useful information to get you started with touring.
Save 5% on cover and insurance
When you complete a training course you'll receive a 5% discount if you insure your caravan, car or motorhome with us.
For more information, call us on:
01342 336 610 - Caravan Cover
0345 504 0334 - Motorhome insurance
0345 504 0335 - Car insurance