Explore the UK, book with confidence
Explore the UK, book with confidence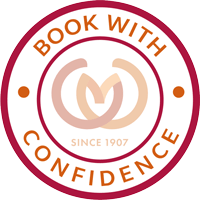 Book and stay with us and plan ahead with the reassurance you're in safe hands with the trusted experts.
When you're ready to explore the great outdoors, we'll be with you every mile of the way. With helpful and friendly expert site staff who are passionate about touring, top rated quality campsites and facilities, zero deposits, no cancellation or amendment fees and COVID secure UK Club sites, all from the Club that cares.
If you're not a member, join today for just £54 and save money every time you book and stay.