UK Breakdown Cover
IMPORTANT NOTICE
During the Coronavirus outbreak, the main Mayday phone number - 0800 051 5318 - will continue to operate, however, new business sales are currently only available online by clicking 'Get a Quote'. Green Flag will be reducing their customer administration call centre opening hours as follows:
Monday to Friday – 8am - 7pm
Saturday – 9am - 5pm
Sunday – Closed
Support calls during these hours may be subject to delay.
Emergency breakdown calls will remain open on the same number - 0800 051 5318 - 24 hours a day, 7 days a week.
UK Breakdown Cover
For over 35 years, we've partnered with Green Flag to bring you our breakdown and roadside recovery service called Mayday. Whether you're driving your car, motorhome or pulling a caravan, we offer three levels of cover. Starting at £74 for Roadside & Recovery, we also offer our most popular cover, Premium UK for £105. In addition, we've recently introduced our new top-tier cover, Premium UK Plus for £132. Green Flag is underwritten by U K Insurance Limited.
Reasons to choose Mayday Roadside & Recovery
You may also be interested in...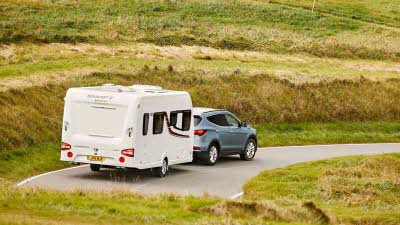 Protect your caravan, whether you're at home or on holiday with cover designed for your needs.